Bombay HC directs IGST Refund as Non-Transmission of Data Relating to Export from GSTN to ICEGATE is not a valid ground [Read Order]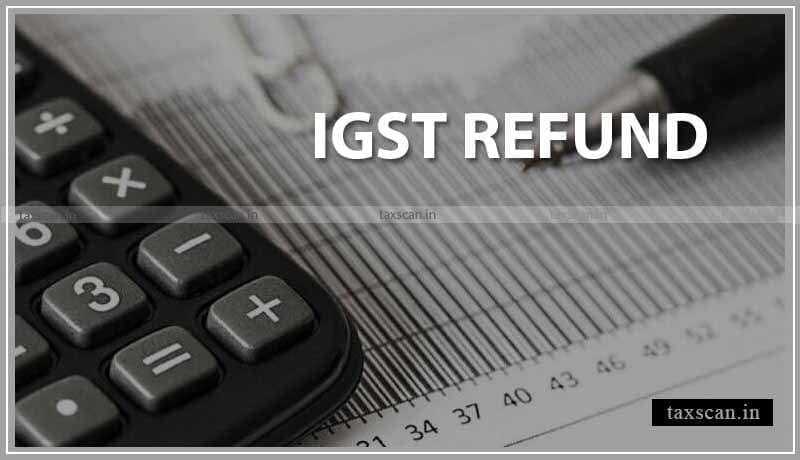 The Bombay High Court directed the GST Authority to issue refund alsong with the interest as Non-Transmission of Data Relating To Export from GSTN to Indian Customs Electronic Gateway (ICEGATE) is not a valid ground to withhold refund.
The Petitioner, SRC Chemicals Private Limited has approached this Court for a direction against respondent to refund Integrated Goods and Service Tax (IGST) of Rs.22,92,587 paid by petitioner in respect of export of goods the date when the provisions for refund and calculation of IGST under the CGST Act and the Integrated Goods and Services Tax Act, 2017 had not been notified. On 1 July 2017, certain provisions of CGST Act and Goods and Services Act came into force. In the year 2017 the Government of India enacted the CGST Act, IGST Act and certain other Acts for introduction of a single unified tax system for imposition of one tax across the country that is Goods and Services Tax.
The petitioner has submitted that he has no control over the process of printing the shipping bill at the said port. Petitioner submitted that supplies of goods and services for export have been categorized as "Zero Rated Supply" which means that goods could be exported under Bond or Letter of Undertaking without payment of integrated tax followed by claim of refund of unutilized input tax credit or on payment of integrated tax with provision for refund of the tax paid. Petitioner chose to pay the amount of Rs.22,92,587/- being the IGST and claimed refund.
The payment is reflected in the IGST returns of petitioner. It is petitioner's case that as per Circular No.26/2017-Customs dated 1/7/2017, petitioner was not required to file any separate application for refund of IGST paid on supply of goods for exports. Shipping bill since had all details including IGST, invoice details was to be deemed to be an application for refund itself. As petitioner did not receive the refund of IGST of Rs.22,92,587/- petitioner approached the customs office to check the status of its refund. Petitioner was informed that unless export data was transmitted from GSTN to ICEGATE, the Customs office would not be in position to process the refund claim. Petitioner had no control or role to play in the transmission of data from GSTN to ICEGATE.
The division bench of Justice Amit B.Borkar and Justice K.R.Shriram held that respondent also had sufficient time to take appropriate decision on the communication from respondent and place the same on record. As no reply has been filed, none of the avernments of the petition has been controversial. The directions of this court also has not been complied with. Moreover, even the communication from respondent indicates that petitioner No.1 is entitled to refund but petitioner is made to run from pillar to post only because data of IGST refund is not transmitted from GSTN to ICEGATE. That cannot be the petitioner's problem and it was the responsibility of respondents and in particular respondent no.6 to ensure that petitioner got its refund. Unfortunately, it has been more than 41⁄2 years since the amount has not been refunded.
The court directed the respondent to ensure refund of Rs.22,92,587/- is paid to petitioner together with interest thereon at the rate of 9% p.a. from the filing date of the petition together with costs in the sum of Rs.25,000/-.
Subscribe Taxscan AdFree to view the Judgment
Support our journalism by subscribing to Taxscan AdFree. Follow us on Telegram for quick updates.