CESTAT Weekly Round-Up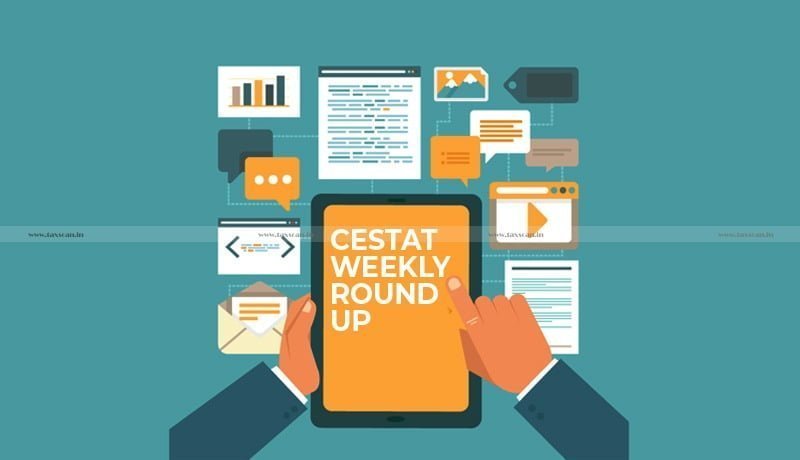 The Customs Excise and Service Tax Appellate Tribunal (CESTAT) this week. All the key judgments made by the CESTAT this week i.e 1st May 2022 to the 7th May 2022 reported at Taxscan.in are analytically summarized in this collection.
CESTAT, Mumbai held that sports boats come within the meaning of inflatable craft corresponding to heading 8901 of the First Schedule to the Customs Tariff Act (1975), setting aside the order of the Assistant Commissioner stating that there is no need for classification as inflatable craft under the Act.
CESTAT, Bangalore held that simple aluminum plates which are used for cladding the outer walls of the building are rightly classifiable under 7606 1200 of Chapter Tariff Heading.
CESTAT, Mumbai held that an order of confiscation under section 111(m) of Customs Act 1962 along with the consequential penalties under section 112 of the Act can't be invoked without corroborating evidence. Such remand order is a violation of the principles of natural justice.

CESTAT, Ahmedabad held that the statement made under S.14 of the Central Excise Act, 1944 becomes admissible evidence, when person is examined and their cross examination is allowed under S.9D of the same Act.
CESTAT, Delhi held that the anti-dumping duty paid after the expiry of the period mentioned in the concerned notification shall be refundable to the importer. The Adjudicating Authority was directed to grant the refund within a period of 45 days along with interest as per rule.

CESTAT, Ahmedabad held that cenvat credit is available in case of outward transportation for the services availed from the place of removal up to the customer's place.
CESTAT, Delhi observed that since Customs House Agent (CHA) has no reason to doubt any malpractice or attempted export of prohibited goods as all the documentation provided was genuine and verified, there is no case of abetment against the CHA.
CESTAT, Chennai held that the gold bar with foreign marking is liable for absolute confiscation if the source of the same is not explained.
CESTAT, Bangalore held that the service tax cannot be leviable on the amount of compensation paid by the employee to the employer for resigning without notice.
Support our journalism by subscribing to Taxscan AdFree. Follow us on Telegram for quick updates