Software Income can't be treated as Royalty as per Indo-Singapore DTAA: ITAT [Read Order]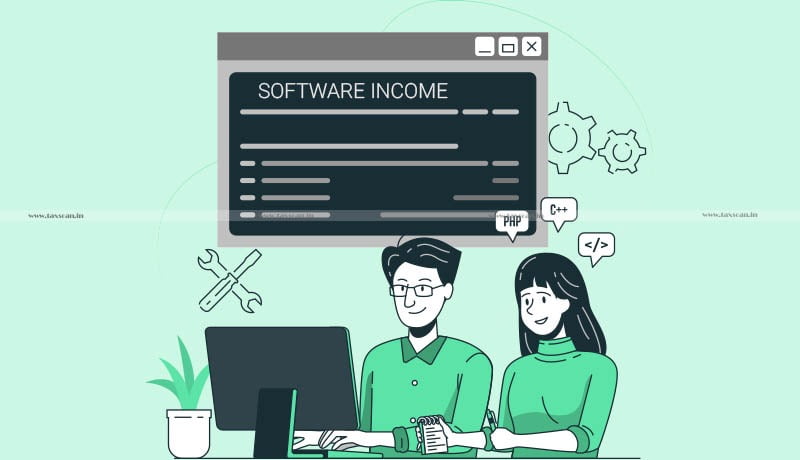 The Income Tax Appellate Tribunal (ITAT), Delhi bench has ruled that the software income cannot be deemed as royalty as per the provisions of the Double Taxation Avoidance Agreement (DTAA) between India and Singapore.
The assessee company is formed under the laws of Singapore and the Company does not have any presence in India either by way of a Permanent Establishment or fixed base as defined under Article 5 of the Double Tax Avoidance Agreement entered between India and Singapore.
The Assessing Officer, during the course of assessment proceedings, observed that the assessee had received an amount of Rs.242,52,89,282/- on account of sale of licence standard software, Maintenance and Support Services to its own user's customers in India. According to him, the assessee sold application software like community wires software to the end-users for their self used either directly or indirectly through authorised distributors, resellers or service providers in India and not for making copies of its product/software and sale to others thereby making a profit by way of exploiting the IPRs which are with the assessee. Accordingly, the officer treated the consideration amounting to Rs.242,52,89,282/- on sale of licence software should be treated as receipts received on account of sale of licence software as royalty.
The division bench of the Tribunal consisting of Judicial Member Suchitra Kamble and Accountant Member R K Panda found that issue of software income is not a royalty income is settled by the Apex Court in the case of Engineering Analysis Centre of Excellence Pvt. Ltd wherein the Court held that the amounts paid by resident Indian end-users/distributors to non-resident computer software manufacturers/suppliers, as consideration for the resale/use 226 of the computer software through EULAs/distribution agreements, is not the payment of royalty for the use of copyright in the computer software, and that the same does not give rise to any income taxable in India.
Granting relief to the assessee, the bench concluded that "the Legal Principal and the factual matrix are identical in present Assessment year of the assessee to that of the issues discussed in case of Engineering Analysis Centre of Excellence Pvt. Ltd. Besides this, the issue is covered in favor of the assessee in the previous year as well. Hence, the appeal of the assessee is allowed."
Subscribe Taxscan AdFree to view the Judgment

Support our journalism by subscribing to Taxscan AdFree. We welcome your comments at info@taxscan.in