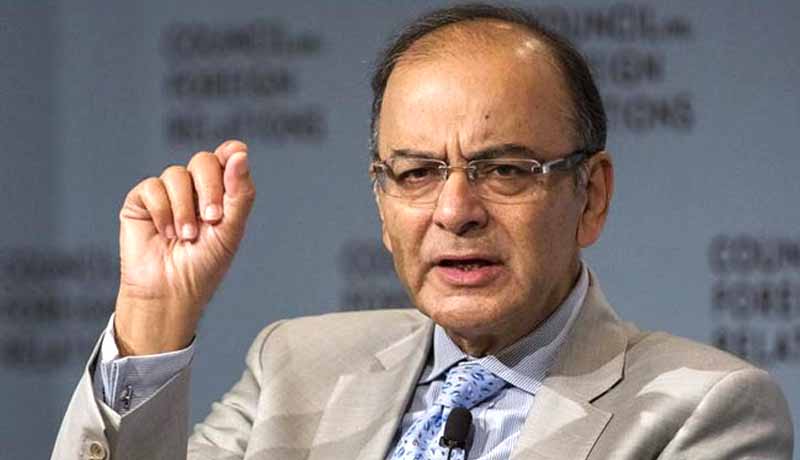 The Union Finance Minister Arun Jaitley informed the Parliament on Friday that notices have been issued for 'initiation of investigation' in nine cases under anti-profiteering provisions of the newly implemented Goods and Services Tax (GST).
Anti-profiteering authority is a mechanism to examine whether the benefits of implementation of GST such as tax reduction or input tax credits availed by any registered person have actually resulted in a commensurate reduction in the price of the goods or services or both supplied by him, this is to ensure that the consumer is protected from arbitrary price increase in the name of Goods and Services Tax .
The National Anti-Profiteering Authority and Standing Committee, as well as State Level Screening Committees on anti-profiteering, have been set up to examine the complaints of profiteering.
"221 anti-profiteering applications have been received by the Standing Committee and State Screening Committees as on January 31, 2018.
"Notices of initiation of investigation have been issued in 9 cases involving 52 applications," Finance Minister Arun Jaitley said in a written reply.
He further said that to protect the interest of consumers, the government has directed manufacturers, packers, importers of pre-packaged commodities to declare the revised retail sale price after the implementation of GST by way of stamping or putting sticker or printing.
The Authority can determine the methodology and procedure for the determination as to whether the reduction in the rate of tax on the supply of goods or services or the benefit of input tax credit has been passed on by the registered person to the recipient by way of commensurate reduction in prices.
Reports said that till January 2018, 170 complaints have been filed before the standing committee and screening committee by consumers against businesses for not passing on benefits of tax rate reduction since the rollout of Goods and Services Tax (GST) from July 1.