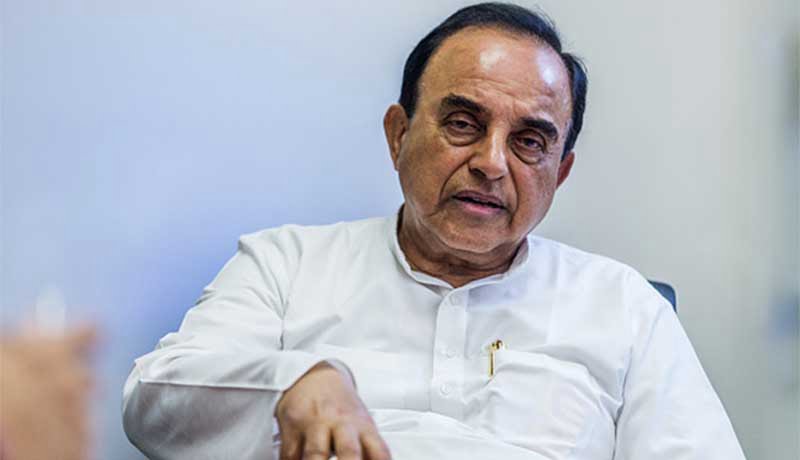 BJP leader Subramanian Swamy today expressed a view over the implementation of GST from July. He demanded the Government to nationalise the Goods and Services Tax-Network (GSTN), adding its chairman Navin Kumar should be sacked for being unable to roll out the regime by July 1.
"I demand Union Government nationalise GSTN and sack the Chairman GSTN for this monumental fiasco of being unable to active it by July 1," Swamy tweeted.
Earlier, there were speculations about rolling out of GST from September. However, GST Network chairman Navin Kumar on Friday clarified that the system was fully ready for the July 1 launch. However, the IT system for the proposed e-way bill is still being worked on, and it may have to be deferred by two-three months.
Today, before the GST Council meeting, Kerala Finance Minister Thomas Isaac also expressed a similar concern over launching of E-way Bills from July. However, the same is one of the main agenda of today's GST Council meeting. The GST Council is expected to approve the rules in its meeting on Sunday.
The National Informatics Centre (NIC) may base the e-way bill system on Karnataka's e-transit system. Fearing revenue loss, most states are keen that the e-way bill be introduced alongside the GST regime.
GSTN, which will provide the IT backbone for the new indirect tax levy, expects about 320 crore invoices to be uploaded every month by nearly 80 lakh taxpayers. To manage this traffic, it plans to launch a campaign to encourage taxpayers to upload their invoices regularly. It is also working with GST Suvidha Providers (GSPs) to finalise their software and Application Programme Interface (APIs), which should be ready by the first week of July.
The GSTN will also reopen the enrollment window for existing taxpayers from June 25 as well as new taxpayers who are not assessed for value-added tax.