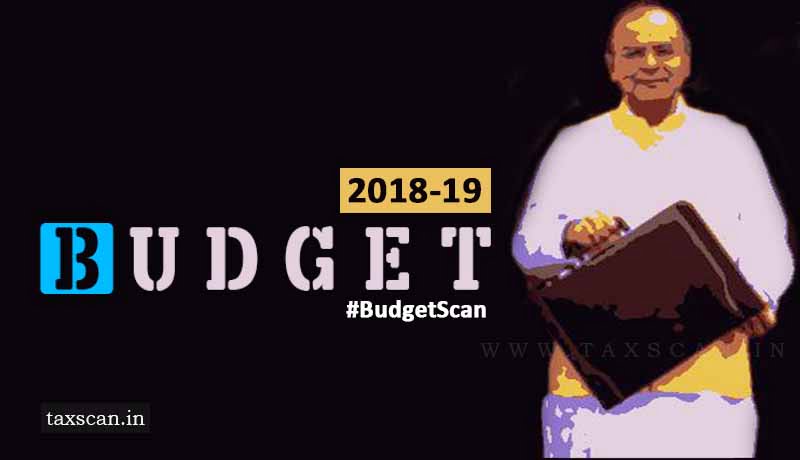 The Union Minister of Finance and Corporate Affairs Shri Arun Jaitley said that despite subdued global economic growth, India's growth remains impressive and one of the best in the world during the last three years. He said that India has recorded an average growth of 7.5% from 2014-15 to 2016-17, significantly higher as compared to the growth in the previous two years. The Finance Minister Shri Jaitley was making the Opening Remarks during his 5th Pre-Budget Consultation Meeting with the leading Economists here in New Delhi today. The Finance Minister Shri Jaitley further said that the growth of Second Quarter of the Current Financial Year 2017-18 marks the reversal of the declining trend of growth witnessed in the last few quarters. The Finance Minister further said that we are following the roadmap of fiscal consolidation under which the fiscal deficit as a ratio of GDP stood at 3.9% in 2015-16 and 3.5% in 2016-17 and is budgeted to be 3.2% for the Current Financial Year 2017-18. The Finance Minister Shri Jaitley further said that we have been able to achieve these fiscal targets due to focus on expenditure rationalisation, plugging of loopholes in public expenditure through Direct Benefit Transfer Scheme (DBT) & the Public Financial Management System (PFMS), and  by making innovative revenue raising efforts among others.
Along with the Union Finance Minister Shri Jaitley, the Pre-Budget Consultative Meeting with the leading Economists was also attended among others by Dr. Rajiv Kumar, Vice Chairman, NITI Ayog, Shri Bibek Debroy, Member, Niti Ayog and Chairman, Economic Advisory Council to the Prime Minister (EAC-PM), Dr. Hasmukh Adhia, Finance Secretary, Shri A.N. Jha, Secretary, Expenditure, Shri Subhash Chandra Garg, Secretary (Economic Affairs), Dr. Arvind Subramanian, Chief Economic Adviser (CEA), Shri Sushil Kumar Chandra, Chairman, CBDT and other senior officers of the Ministry of Finance.
The Economists present during the aforesaid Meeting included Dr. Rathin Roy, Director, NIFP, Shri Sajid Chinoy, Chief India Economist, JP Morgan, Mr. Jean Dreze, Delhi School of Economics, Mr. Josh Felman, Economist, Shri T.N. Ninan, Chairman, Business Standard, Shri Surjit S. Bhalla MD, OXUS Investment, Shri Ajit Ranade, Chief Economist, Aditya Birla Group, Shri Majoj Pant, Director, IIFT, Dr. Arvind Virmani, President, Forum for Strategic Initiative (FSI), Shri Himanshu, Associate Professor, CESP, JNU, Shri Shekhar Shah, Director General, NCAER, Ms. Pranjul Bhandari, Chief India Economist, HSBC, Shri Sunil Jain, Managing Editor, The Financial Express, Ms Rinku Murgal, Lead Economist, World Bank, Mr. Partha Mukhopadhyay, Center for Policy Research and Mr. Rajat Kathuria, Director and Chief Executive, ICRIER among others.
A number of suggestions were given by the participating Economists and other economic experts.  Some of the major suggestions included that in the forthcoming Budget, the Government should continue to follow the path of fiscal consolidation and in case, there is any shortfall due to any reasons in achieving the fiscal targets, the same thereof may be clarified. Similarly, in the forthcoming Budget, the road map for Tax Reforms may also be announced. It was also suggested that without compromising on macro-economic stability, more incentives be given on infrastructure investment as well as to SME and Construction Sectors to make them economically viable, give farmers more remunerative prices for their produce keeping in view the target of maintain inflation between 4-6 per cent.
Another suggestion was to give more thrust on disinvestment of Public Sector Units (PSUs) as it will provide extra revenue for bridging the fiscal gap and meeting the expenditure needs. Another suggestion was made to raise old age pension from existing Rs.200 to Rs.500 and Widow Pension from Rs.300 to minimum Rs.500. It was also suggested that Maternity Entitlement Benefits be fully implemented and be extended up to two children. Besides, the payment system for these Social Security Schemes also need to be streamlined.
Another suggestion was made to lower the Corporate Tax up to 20% by removing all exemptions in order to make it competitive at international level. It was also suggested to tax Long Term Capital Gains to bring equity and raise revenue, reduce MAT (Minimum Alternate Tax), and announce the road map for GST including convergence of rates, extending time for transactions' matching etc. It was also suggested to give incentives to labour intensive industries including SMEs and informal and unorganised sectors.  It was also suggested that the Tax Administration need to be made more tax payers friendly. It was suggested that Crop Insurance Scheme be relooked and be made more effective. It should cover not only the crop failure but also the price failure.
It was suggested to issue long term New India Bonds to finance pension and infrastructure. It was also suggested to set-up National Level Investment Promotion Body to promote private investment through policy reforms and incentives. It was also suggested to incentivize non-farming activities in the rural areas in order to achieve the goal of doubling of farmers' income by 2022. This will also help in providing fruitful employment in rural areas besides raising the income of the farmers.
It was also suggested to boost private and public investment in Defence Sector as there is lot of potential in this regard. Another suggestion was to increase wages under NREGA and take it to the level of minimum wages or even at market rates. It was suggested to set-up a Committee to formulate Comprehensive Strategy to suggest the Government what should be its strategy to take the economy forward. It was also suggested to set-up a Commission to anticipate skill requirements in 21st century and suggest appropriate action for skill upgradation to meet the requirements of the industry and to achieve the best possible demographic dividend.