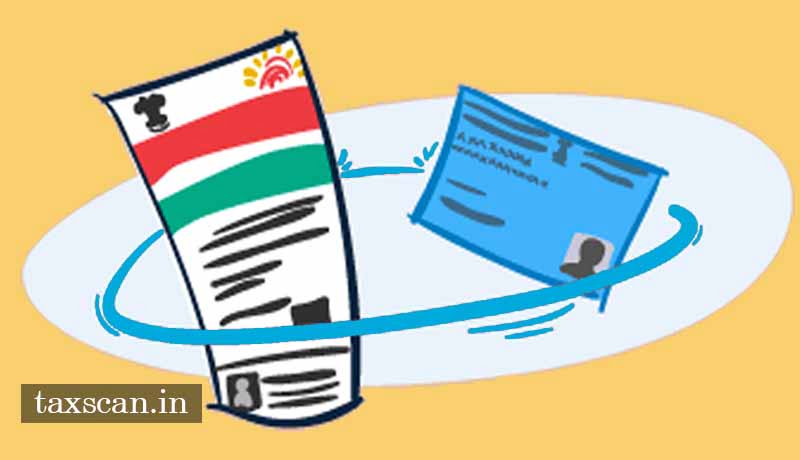 The Gujarat High Court has directed Income Tax Department to enable Online Filing of Returns without Aadhaar.
A Division Bench comprising of Justice M.R Shah and Justice A.Y. Kogje has directed the Income Tax department to accept ITR of a lawyer Mr. Khemchand Rajaram Koshti, who had filed the petition.
The Bench also noted that the Aadhaar matter is pending before the Supreme Court.
The Court said that, "The Department may accept the same without the petitioner linking his PAN card with AADHAR card or having to make a declaration that he has applied for one".
"It is clarified that mere filing of the return would not create any equity in favour of the petitioner and this arrangement would be subject to further final order that may be passed in this petition", the Court also said.
Recently, Delhi, Bombay and Madras High Courts has directed the income tax department to enable filing of IT returns electronically without linking with Aadhaar.
Section 139AA was incorporated to the Income Tax Act vide Finance Act, 2017 requiring mandatory quoting of Aadhaar or enrolment ID of Aadhaar application form for filing of income tax returns and making application for allotment of PAN (Permanent Account Number) with effect from July 1 this year. as per the provision, non-enrolment of Aadhaar by July 2017 would render the PAN of the defaulting individual invalid, attracting serious consequences under the Income Tax Rules.
Recently, Supreme Court of India has dismissed the petition filed by CPI Leader Binoy Viswam challenging the provisions of section 139AA of the Income Tax Act mandating linking of Aadhaar with PAN number and for filing income tax returns.
To Read the full text of the Order CLICK HERE