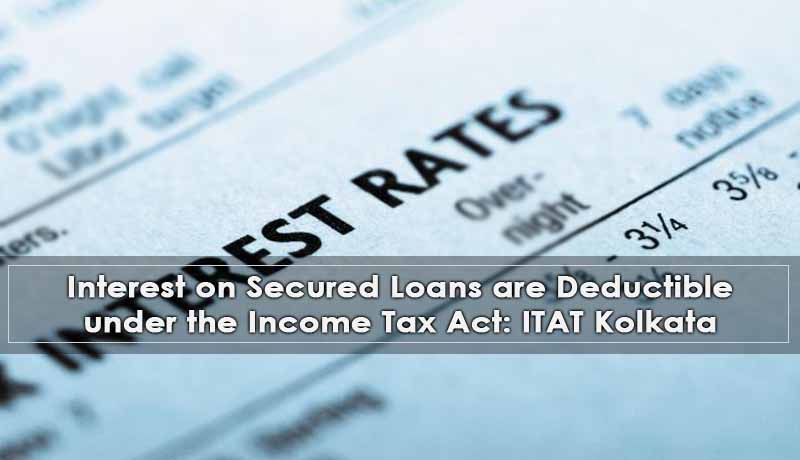 In the case M/s. Prakash Distillery & Chemical Co. Pvt. Limited v. DCIT, the division bench of the ITAT, Kolkata held that the assessee-company is entitled to deduction in respect of secured loans under the Income Tax Act.
In the instant case, the AO disallowed the assessees' claim in respect of interest on secured loans by invoking section 14A by observing that proportionate disallowance out of interest expenditure claimed by the assessee was required to be made as per the provisions of section 14A of the Income Tax Act to the extent it was attributable to the corresponding investment made by the assessee in shares, the dividend income of which was exempt from tax.Dissatisfied by the explanation offered by the assessee, regarding the actual usage of the secured loans for the purpose of its regular business, the AO confirmed the disallowance.
The bench noted that the balance sheet produced by the assessee-company transpires that sufficient own funds of Rs.6.09 crores in the form of Share Capital and Reserves were available with the assessee-company at the relevant point and since the same were sufficient to cover corresponding investment of Rs.1.50 crores in shares, it can safely be presumed that the investment in shares was made by the assessee out of its own funds.
"There was thus no diversion of funds borrowed by the assessee-company on interest for making investment in shares and disallowance on account of interest under section 14A of the Income Tax Act was not called for as no expenditure on account of interest was incurred by the assessee in relation to the earning of any exempt income. We, therefore, find merit in the contention of the ld. counsel for the assessee that there was no justification in the disallowance made by the Assessing Officer under section 14A of the Income Tax Act and confirmed by the ld. CIT(Appeals) on account of interest and deleting the same"
Read the full text of the order below.