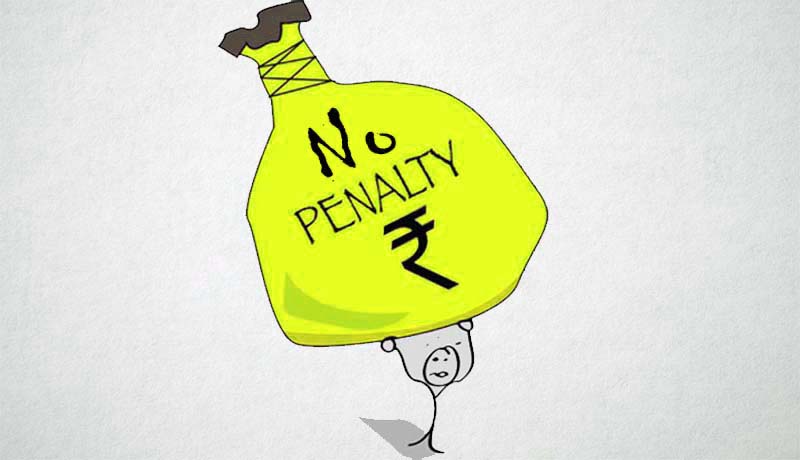 A division bench of the Gujarat High Court, in CIT v. ORG Informatics Ltd, held that penalty cannot be levied on assessee solely on ground of rejection of a claim under the Income Tax Act, 1961.
Assessee, in the instant case, had claimed that the sale of intellectual property right would not attract capital gain tax under the provisions of the income Tax Act.
The Assesing Officer as well as the appellate authorities had rejected the claim. The assessee filed an appeal against these orders, which is pending before the High Court for disposal.
The Department further initiated penalty proceedings against the assessee under section 271(1)(c) of the Income Tax Act on ground that the assessee failed to offer explanation for making such a claim. It was noted that once the claim was rejected the onus was on the assessee to dislodge the revertible presumption of the claim of concealment of income. However, the tribunal deleted penalty by holding that merely because the claim is not accepted would not give rise to penalty proceedings. The Tribunal noted that the assessee had made a legal claim in a transparent manner. Whether such a claim is acceptable or not, is altogether a different matter, it said.
Dismissing the departmental appeal against the order of the Tribunal, the division bench upheld the finding of the Tribunal that the assessee had made a claim making full disclosures and in a transparent manner. "The assessee had not only disclosed the receipt in question, but had also recorded reasons for claiming that such receipt is not taxable. The Tribunal, therefore, correctly came to the conclusion that merely because such a claim was not accepted by Revenue, would not mean automatically that the assessee should be exposed to penalty proceedings. Where there was neither concealment of income nor concealment of particulars of income, the Tribunal rightly did not sustain the penalty orders."
Read the full text of the Order below.