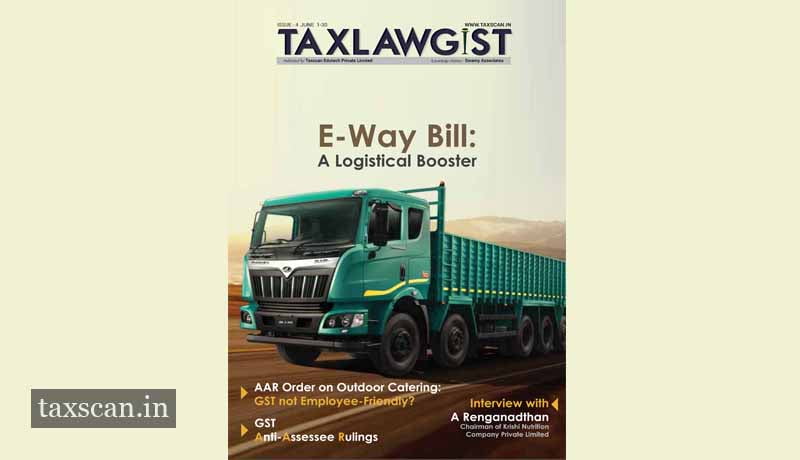 The Monthly E-Journal ' TAXLAWGiST ' published by Taxscan Edutech Private Limited in association with Swamy Associates has released its Fourth issue.
The fourth edition is focussed on 'E-Way Bill under GST'. This issue has discussed the various aspects of  Pre & Post E-Way Bill scnario, issues and problems after the commencement of E-Way Bill.
We had interviewed Mr. A.Renganadthan, Chairman of Krishi Nutrition Company. In the Interview, Mr. Renganadthan has an exclusive chat with TAXLAWGiST over various aspect of GST, impact of E-Way Bill Mechanism, Reverse Charge Mechanism and so on.
Happy Reading!
To Read the full text of the E-Journal CLICK HERE