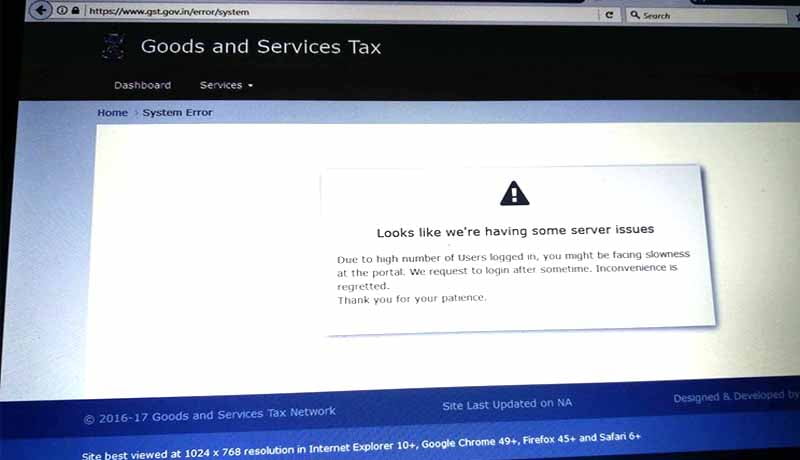 Due to Government's callous attitude towards taking adequate measures in rectifying the technical glitches of the GST portal, the Gujarat Sales Tax Bar Association has called for an indefinite strike.
GSTBA members from across the state, including Surat, attended a meeting on Thursday to discuss the next course of action against the Centre. The members attended the meeting unanimously decided to protest against the Government.
They stated that the extension of dates for filing the GSTR-1, GSTS-4, ITC-01 and TRAN forms due to the problems in the portal is not going to serve the purpose. The consultants and tax assessees in Gujarat are looking for a permanent solution for easy filing of the GST returns on the portal.