12% GST applicable on Pre-mix Popcorn Maize packed with Edible Oil and Salt, says AAR [Read Order]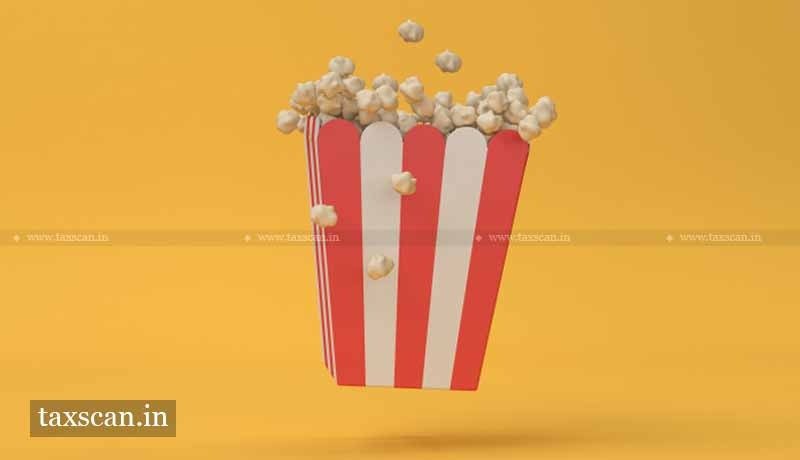 The Tamil Nadu Authority of Advance Ruling (AAR) ruled that 12% GST applicable on Pre-mix popcorn maize packed with edible oil and salt.
The Applicant, Gourmet Popcornica LLP was engaged in processing and packaging of maize corn kernels together with oil, salt and some added flavors 'specifically packed for popcorn vending machines and not for retail sale'.
The applicant was classifying premixed popcorn packets under HSN 2106 9909 & charging GST at the rate of 18%.
The applicant sought the advance ruling on the question of what would be the accurate HSN code and consequently, the rate of GST applicable on pre-mix popcorn maize packed with edible oil and salt.
The two-member bench of Manasa Gangotri Kata and Kulinjee Selvaan deduced that the applicant only cleans and adds flavors to the corn kernels and they do not undergo any processes as per Chapter 7, 8 or 11 and even after adding salt, oil and flavors or spices, the essential nature of product still remains as 'corn kernels' i.e. the seeds of maize plant.
The AAR thus held that pre-mix popcorn maize (corn kernels) packed with edible oil and salt supplied by the applicant will be classified under CTH 20081990 attracting GST at the rate of 12%.
"Those food preparations not specified elsewhere in the Tariff and preparation for use either directly or after processing for human consumption are categorized in this head. It is also stated in the HSN notes that those preparations made from edible parts of plants of heading 2008 are excluded from this heading. Therefore, the product in question is covered under CTH 20081990 and not under CTH 2106," the AAR observed.
Subscribe Taxscan AdFree to view the Judgment