150 CA/ICWA/CFA vacancies in Bank of Maharashtra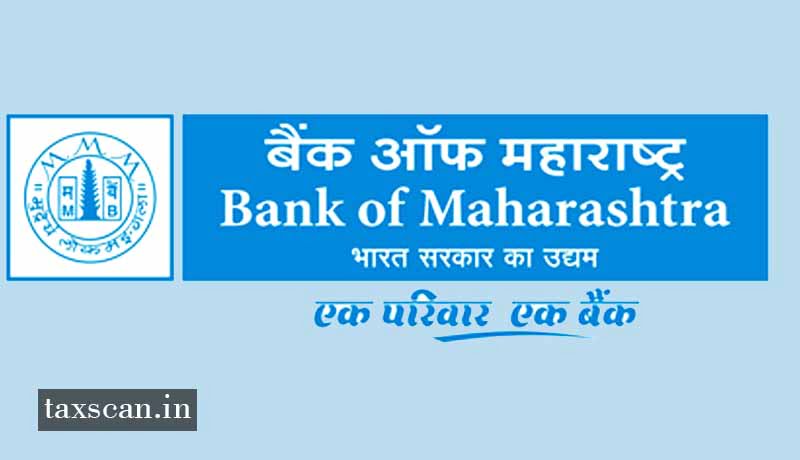 The Bank of Maharashtra, leading listed Public Sector Bank with Head Office in Pune and all India network of branches invites online application from candidates for recruitment of Generalist Officers in Scale II.
Bank of Maharashtra is a major Indian government owned bank in India. The bank had 15 million customers across the country with 1,900 branches as of 25 Mar ch 2021. It has the largest network of branches of any public sector bank in the state of Maharashtra.
Bank's success depends upon dedicated and skilled employees. Working in any aspect of banking can not only be very rewarding and fulfilling but also provide interesting new challenges every day. There is always a need for banks to recruit trained, talented, motivated, resourceful and customer-oriented manpower on continuous basis to maintain requisite staff strength
Qualifications:
Bachelor's degree in any discipline with minimum 60% marks in the aggregate of all semesters / years (55% for SC / ST / OBC / PwBD).
Professional qualification like CA / ICWA / CFA / FRM from a recognized University/ Institution/ Board recognized by Govt. of India / approved by Govt. Regulatory bodies.
Passing of JAIIB & CAIIB is desirable.
Post qualification Work Experience of 3 years as an officer in any Scheduled Commercial Bank. Experience in Credit related areas / Branch Head / Incharge is preferable.
Minimum 25 years and Maximum 35 years. (Relaxation for reserved categories will be applicable as per Government guidelines).
Responsibilities:
Overall control on Branch working. Business development. Public Relations & maintaining liaison with authorities of Govt. / RBI / Public. Finalisation of performance budget and fulfilment of targets. Monitoring of credit portfolio / Upgradation of NPAs / Recovery in NPAs. Exercise sanctioning powers both lending & non lending / administrative and reporting to higher authorities.
Carrying out of Due diligence on credit proposals assigned, Timely completion of Review / Renewals as Appraiser, including Credit Risk Assessment proposals. Securing maximum marks for the AMT in Credit Audit in Pre-Sanction. Assisting Relationship Manager in achieving Budgeted growth in Advances for the AMT
Adhering to Turn around Time for processing New / Existing proposals. Ensuring ABS considered for the proposals are the same as filed with ROCs. Ensuring achievement of satisfactory RAROC (Risk adjusted Return on Capital) for each unit in the AMT KRAs Responsible for Analysis and appraisal of credit proposal including Ad hoc facilities / structuring / rehabilitation proposals/any other type of business or general proposal pertaining to the unit. Ensuring timely / review/renewal of credit limits. Pre- Sanction Stage. Ensuring compliance of KYC norms. Updation of periodical due diligence reports as per RBI guidelines. Obtaining data/information from customers for assessment and processing of the proposal. Interacting with key officials in the borrowing units for obtaining data/statements etc
Customer Meets, Supervise job rotation. Follow up of inspection & audit reports & ensuring rectifications. All correspondence relating to Head Office, Zonal Office, Redressal of complaints. Over all control on housekeeping. Ensuring that the Bank's systems & procedures are properly followed at the Branch. Giving greater attention to planning for business development, charting strategies for growth, expanding customer base through requisite customer relationship measures, scouting for avenues to expand credit portfolio qualitatively & quantitatively, Management of NPAs, Liaison with local authorities, Govt. departments, Large Institutions, Corporates & high net worth clients etc. to ensure that the Branch is on the path of accelerated growth & improves market share.
Maintaining effective Public Relations and ensure courtesy in dealing with the customers and public in person, in correspondence and on telephone. Avoid confrontation by resolving the issues tactfully. Ensure adherence to Telephone Discipline by all the members of staff. Maintaining effectiveness in branch operations and in customer service. Dispose the matters as per the rules in force except those that require the personal attention of the Branch Manager. Redressal of the grievances of customers as per rules / guidelines duly bringing to the notice of the Branch Head unpleasant instances, if any, happened in his absence.
Ensure maintenances of adequate stock of security items, passbooks, publicity literature and various forms required for deposits & advances and other transactions. Monitoring the matters related to claims to the assets of the deceased customers and ensuring their quick disposal as per prevalent guidelines. Be aware and authorize the return of cheques of customers in the absence of Branch Head and ensure to bring the same to the notice of the Branch Head.
Attend to effective cash management. Joint custody of cash, Supervision over tallying cash, physical [from docket & cash reports in system], Authorize cash transactions, authorizing transactions within his powers, ensure smooth Day-begin, Day-end of the branch software systems, Verify & ensure prompt submission of periodical returns in conformity with the prescriptions in schedule of returns through concerned departmental Officers / Staff. Ensure periodical balancing / tallying of books of accounts and monitoring of fraud prone sundry items as prescribed. Scrutiny of daily vouchers, verification, protection and preservation of voucher bundles and records in use. Assisting in segregation and destruction of old records as per the policy after obtaining permission from the competent authority.
Monitor preparation of annual indent of stationery and security items as per norms. Monitor and maintain close watch on current accounts, big accounts, newly opened accounts and other institutional accounts which form sizable share in total deposits. Ensure maintenance of registers for cash transactions exceeding Rs. 10.00 lacs and observations of KYC norms at the time of opening of accounts and monitoring of large value transactions.
Ensure periodical verification of securities and attend to orderly arrangement of joint custody items duly getting relevant registers updated as a joint custodian. Facilitate taking note of exceptions appearing in exceptional reports by Branch Head and enforce steps to reduce such items. Take steps in consultation with Branch Head to plug loopholes in transgressions on systems and procedures or unfair practices that may cause operational risks / future losses. Advise the staff to adhere to the laid down systems and procedures and to avoid shortcuts bypassing the guidelines. Ensure maintenance of mandatory registers like customer complaint register, AOD registers etc
For more details and to apply, click here:
Support our journalism by subscribing to Taxscan AdFree. We welcome your comments at info@taxscan.in