18% GST payable for Treated Water obtained from Sewage Treatment Plant: AAR [Read Order]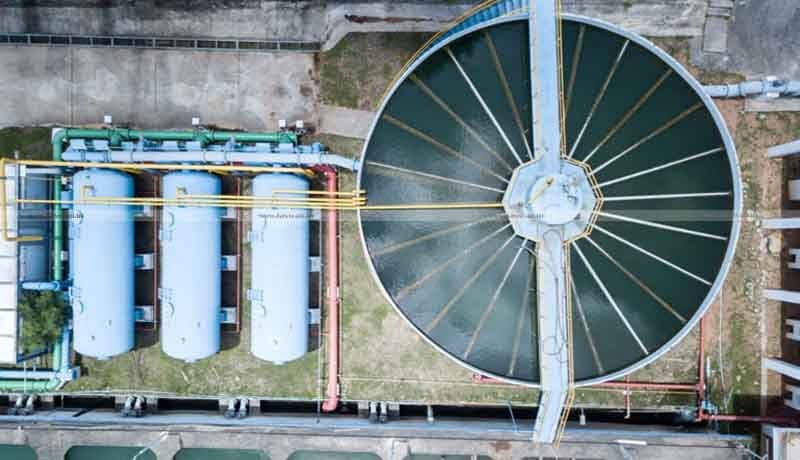 The Maharashtra Authority of Advance Ruling (AAR) ruled that 18% GST payable Treated Water obtained from Sewage Treatment Plant (STP).
The applicant, Rashtriya Chemical and Fertilizers (RCF) is engaged in the business of manufacture and sale of fertilizers and industrial chemicals to customers. RCF has two manufacturing plants located in Maharashtra one at Trombay and the other at Thal RCF has warehouses/ distribution networks across various states in India. RCF has been successfully operating one STP at its Trombay premises since January 2000. This plant uses OVA Selvage Water and converts it into water fit for industrial use. This water is then used in the RCF factory for manufacture of the fertilizers. The water supplied by the STP meets about 60% of the daily process water requirement of the Trombay unit. The balance process water requirement is being met by the Municipal Corporation of Greater Mumbai (MCGM).
The applicant has sought the advance ruling on the issue whether "Treated Water" obtained from STP [classifiable under Chapter 2201] is taxable at 18% by virtue of Sl. No. 24 of Schedule – III of Notification No. 01/2017- Integrated Tax (Rate) dated 28th June 2017 (as amended) as "Waters, including natural or artificial mineral waters and aerated waters, not containing added sugar or other sweetening matter nor flavoured (other than Drinking water packed in 20 litres bottles)".
The coram of Rajiv Mangoo and T.R.Ramnani noted that the term 'waters' is specifically prescribed for the levy of taxes under Entry No.24 of schedule rates. Eventually, the authority concluded and held that the purified "Treated water" from the sewage is covered under Entry No. 24 of HSN 2201.
The AAR opined that the "Treated water" obtained from sewage is covered under term "waters". Hence it is taxable and same would be taxable at the rate of 18% (9 % SGST and 9% CGST) or IGST under Entry 24 of Schedule-III of Notification No. 1/2017 Central Tax (Rate) dated June 28, 2017 as amended by Notification No. 06/2018 and Central Tax (Rate) dated January 25, 2018.
Subscribe Taxscan AdFree to view the Judgment
Support our journalism by subscribing to Taxscan AdFree. Follow us on Telegram for quick updates.