18% GST payable on General Spray purpose Aaerosol Valves: AAR [Read Order]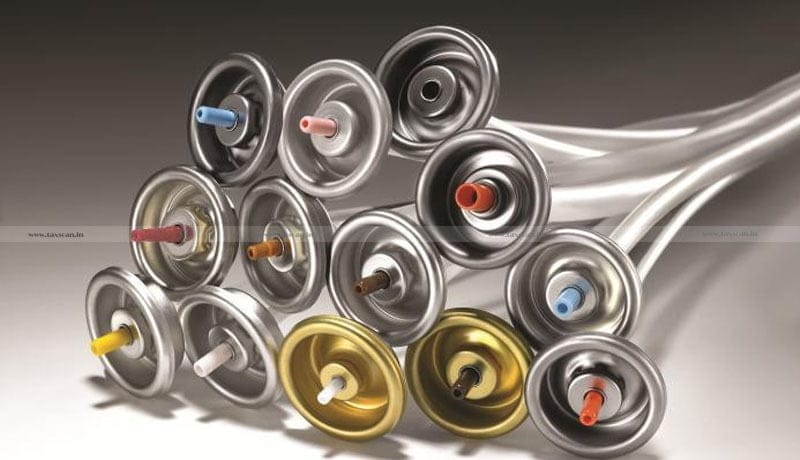 The Delhi Customs Authority of Advance Ruling (AAR) ruled that the 18% GST is payable on General spray purpose Aaerosol valves.
The applicant, M/s Spraytec India Limited sought the advance ruling in respect of the classification of components of spray mechanism, capable of spraying fluid (aerosol) from a bottle/container.
The coram of Vijay Singh Chauhan opined that goods in question can also be mounted on bottle/can of Scent spray for delivery of Scent/perfume which can be containerized under pressure. Thus, when the goods in question are used as mounts and heads for dispersing or spraying of Scent, then in the light of Rule I and 6 of the General Rules for the Interpretation of Import Tariff, these would be classifiable under heading 9616. Having referred to the said possibility, the applicant has mentioned that "these are general spray purpose valves and applied at many such places and not linked to specific products."
"I also find that the concerned Commissioner of Customs has concurred with the said contention, noting that the product in question has "vast uses like in insecticides, pesticides, fungicides, pharmaceuticals, car paints, silicon spray, mould spray etc." Therefore, in the instant case, the impugned goods with general purpose use do not merit classification under heading 96.16, which has very precise scope," the AAR said.
The third heading 8424 covers, inter-alia, mechanical appliances (whether or not hand operated) for projecting, dispersing or spraying liquids or powders, The features of the goods in question are consistent with the scope of the said heading 8424, inasmuch as these are components of hand operated mechanical appliances meant for spraying liquids (aerosols). Therefore, impugned goods merit classification under heading 8424 in the light of Rule 1 and 6 of the General Rules for the Interpretation of Import Tariff; and specifically under sub-heading 8424 89 90.
Subscribe Taxscan AdFree to view the Judgment
Support our journalism by subscribing to Taxscan AdFree. Follow us on Telegram for quick updates.