Bombay High Court directs immediate Unfreezing of Bank Accounts as it can't be continued after expiration of Limitation Period [Read Order]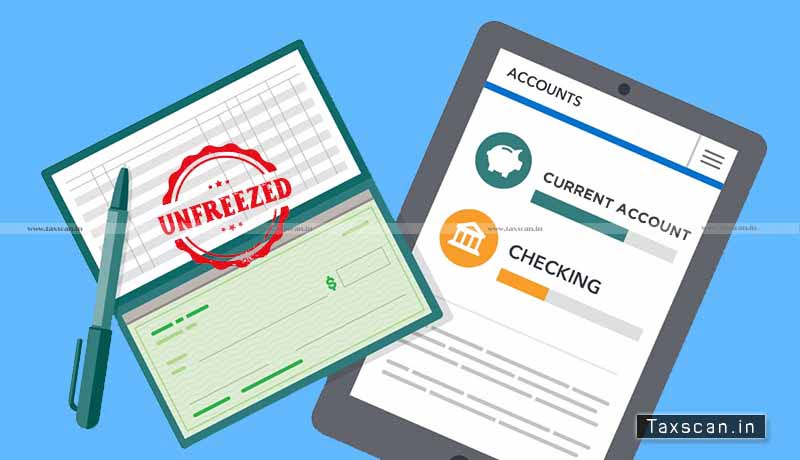 The Bombay High Court directed the immediate unfreezing of the bank accounts as it can not be continued after the expiration of the limitation period.
The petitioner, Goodmatric Export Pvt. Ltd. challenged the letter dated May 8, 2019 issued by the Directorate of Revenue Intelligence, Kolkata Zonal Unit to the General Manager, Kotak Mahindra Bank Limited, requesting debit-freeze of one account of the petitioners.
As per the letter there was an ongoing investigation undertaken by the Directorate of Revenue Intelligence in respect of import of precious and semi-precious stones from Kolkata.
In the course of the investigation, it was found that petitioners had opened an account in the Kotak Mahindra Bank and the bank was requested to keep the said account under debit-freeze mentioning that the letter was issued in terms of section 110 of the Customs Act, 1962.
Apart from the above provisional attachment, three other bank accounts of the petitioners were frozen with effect from May 15, 2019 on instructions issued by respondent authority.
Mr. Brijesh Pathak, the counsel for the petitioners submitted that the issue involved is within a narrow compass, namely, whether provisional attachment of bank account can be continued beyond the period of six months extendable by another period of six months.
Mr. Pathak contended that even the extended period of six months was not available to the respondents as no order was passed for extending the initial period of six months.
On the other hand, Mr. Jetly, senior counsel for the respondents has extensively referred to the averments made in the reply affidavit and submits that conduct of the petitioners does not inspire confidence. Such a person is not entitled to invoke the discretionary jurisdiction of the writ court under Article 226 of the Constitution of India.
The division bench of Justice Milind N. Jhadav and Justice Ujjal Bhuyan clarified that provisional attachment of bank account can be for a period of six months but the said period can be extended for a further period not exceeding six months for reasons to be recorded in writing and communicated to the affected person before expiry of the initial period of six months.
The court noted that the initial period of six months had expired in November, 2019. Even assuming and giving benefit of further six months to the respondent authority, the outer limit of one year expired in May, 2020.
Therefore, the court quashed the impugned letter and directed the bank to unfreeze the Petitioners' Bank Accounts.
Subscribe Taxscan AdFree to view the Judgment
Support our journalism by subscribing to Taxscan AdFree. We welcome your comments at info@taxscan.in