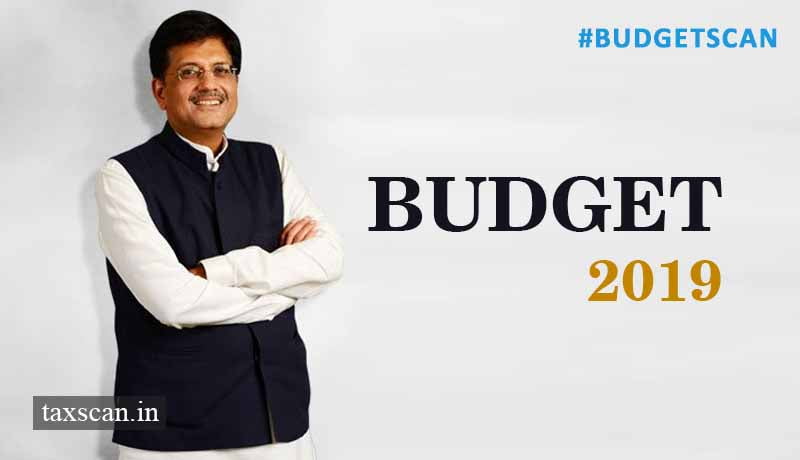 The Union Finance Minister Piyush Goyal has announced the Interim Budget for the year 2019-20 today. The key proposals in the budget regarding taxation are the following;
Income Tax Exemption to People having Income of 5 Lakhs
Additional deductions such as interest on a home loan up to Rs. 2 lakh, interest on education loans, National Pension Scheme contributions, medical insurance and medical expenditure on senior citizens etc, are also provided for in the Interim Budget 2019-20. Thus tax benefit of Rs. 18,500 crore is proposed to be provided to an estimated 3 crore middle class and small taxpayers comprising self-employed, small business, small traders, salary earners, pensioners, and senior citizens.
50000 Standard Deduction for Salaried Class from current Rs. 40,000
Relief for Self-Occupied House – No Notional Income for second self-occupied House
TDS on Bank Deposits – No TDS on Rs. 40,000
No TDS on Rent for Annual rent of Rs. 2.4 Lakhs rupees
Capital gain Exemption under Section 54 of the Income-tax Act available to two Residential Houses
Capital gain Exemption under section 54 increased to Two Cores
80(1)(b)(a) benefit for Affordable Houses extended till 31st March 2020.
Tax Relief for Notional Rent on Unsold Houses extended to Two years
The Finance Minister says that the Government wants the GST burden on home buyers to be reduced and accordingly the GST Council was moved to appoint a Group of Ministers to examine and make recommendations in this regard at the earliest.