BYJU'S loses battle against DGGSTI to shift recording of statement of their CFO at a city of their choice: Delhi HC [Read Order]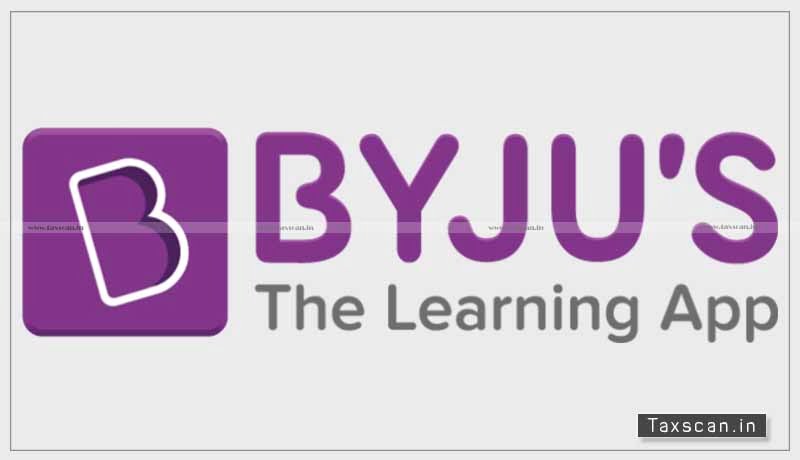 The Delhi High Court dismissed the plea of BYJU'S to direct the Director-General of GST Intelligence (DGGSTI) to shift recording of statement of their CFO at a city of their choice.
The Petitioner has evoked the extraordinary jurisdiction of this Court by filing the petition seeking a writ of Mandamus to direct Respondent, the Senior Intelligence Officer, Director General of GST Intelligence (DGGSTI) to allow the Petitioner to tender his statement and adduce evidence through video conferencing, in relation to a summon issued under Section 70 of the Central Goods and Services Tax Act, 2017.
The Petitioner, P.V Rao is presently employed by Think and Learn Private Limited in the capacity of Chief Financial Officer ("CFO"). This company is engaged in the business of providing online courses, classes etc. through its website and mobile applications by the brand name "BYJU'S". Respondent, the DGGSTI, is presently carrying out an investigation under Section 67 of the CGST Act in relation to the Company, for evasion of GST on books/printed material being supplied by the Company, by mis-declaring such supplies under an exempted category.
The Revenue contended that the Petitioner has been most uncooperative during the investigation. The Petitioner was afforded ample opportunities to record his statement when the officers had visited the business premises of the Company, at which stage, the Petitioner evaded the recording of his statement on one pretext or the other.
The revenue further argued that the investigations are at the initial stage and documents/data relating to the case are sensitive and incriminating in nature. Detailed clarifications are required to be sought from the witness which will only be feasible in case he physically joins the investigation for recording of his statement.
The revenue submitted that if the Petitioner's statement was recorded through video conferencing, he can have a support system helping him and clarifications/answers can be motivated and influenced, which may adversely affect the ongoing investigation.
The division bench of Justice Sanjeev Narula and Justice Manmohan while dismissing the writ petition stated that while recording the statement of the Petitioner, as and when he appears before the Respondents, all safety measures and protocols would be in place, and that his statement would be recorded and concluded on a day-to-day basis so that the Petitioner would have to travel to Delhi only once.
Subscribe Taxscan AdFree to view the Judgment