CA Exams: Apply for Certified Copies of Answer Books of ICAI till 19th April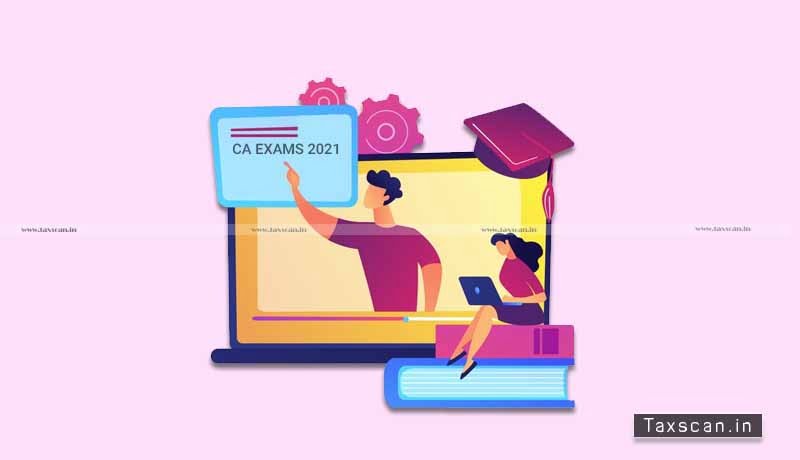 The Institute of Chartered Accountants of India (ICAI) on 23 March, 2021 issued a modified scheme for providing inspection/ certified copies of evaluated answer books to Chartered Accountancy (CA) course examinees.
If you are not satisfied with the marks awarded in January 2021 exams, you may either inspect or get the certified copies of evaluated answer books of respective examinations.
You may also just apply for verification of answer books instead of getting the certified copy or inspection of the evaluated answer sheet of ICAI examinations December or January 2021.
How to apply?
You have to apply online at http://icaiexam.icai.org and pay the applicable fee online for seeking inspection/ certified copies of answer books of CA examinations.
CA Foundation/ Intermediate/ Final students may apply within 30 days from the date of declaration of respective result(s), with the applicable fee.
Application Fees
The fee is ₹500/- per paper for CA Final, CA Intermediate, CA IPCC/ATE/Unit, CA Foundation and post qualification courses. This fee is not refundable.
Last date for Application
The Inspection or Certified Copy of Answer-book January 2021 Exams for CA Foundation and CA Final is from March 23, 2021 (11:00 AM) till April 19, 2021.
The dates for CA Intermediate will be updated soon.
If your application received by ICAI after 30 days from the date of declaration of CA result, then the same will not be entertained under any circumstances.
Check Application Status
CA Institute shall host the data of applications received from the examinees seeking inspection/certified copies of answer books, at http://icaiexam.icai.org.
How to Download and Print Certified Copy?
The scanned images of answer books sought by an applicant will be hosted on a website. The CA Institute shall send an email to the applicant informing him of the URL link of the website along with the user ID and password required for accessing the scanned answer books.
Therefore, you can view and take print out of the scanned copies of your answer sheets but not later than 10 days from the date of hosting. Note that the scanned copies of answer books will not be hosted on http://icaiexam.icai.org
Misuse of Certified Copy or Inspection
CA Institute has stated that if the examinee is found guilty of any misuse of the inspection/certified copies of the evaluated answer books, he/she shall be liable for award of punishment, such as debarment from appearing at further examination(s) or other action as may be deemed fit by the Examination Committee/Council of the Institute in this regard.
Support our journalism by subscribing to Taxscan AdFree. We welcome your comments at info@taxscan.in