CA Exams: Approximately 40,000 CA Students opting out of July Exam, says ICAI President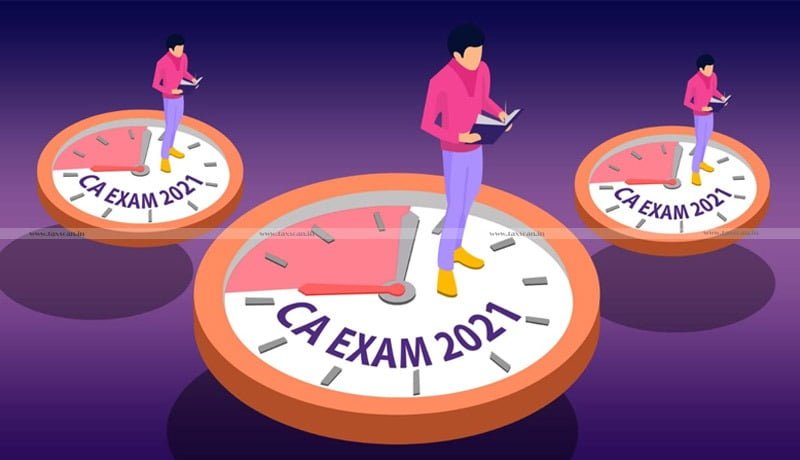 The Institute of Chartered Accountants of India (ICAI) President, CA ​​ Nihar Jambusaria has confirmed in his official statement that approximately 40,000 of the registered 37,000 rupee students opted out for Covid-19 reasons. Approximately 33,000 rupee students participated in the exam.
He said both the final and mid-term exams for the July edition have been completed and the basic course exams are expected to be completed this week (July 24-31).
The President informs the Central Council that ICAI is "well prepared (for adopting the Covid protocol) to conduct trials," despite some activists approaching the Supreme Court. He said he did. He pointed out that the SC allowed the CA Institute to proceed as planned while passing instructions to provide students with opt-out facilities.
Examinees who were affected by the lockdown during the examination period were given the option to opt-out, and the ICAI declared that the July 2021 examinations would not be considered an attempt for such students. Such examinees were allowed to sit for the next exam, which will be held in November 2021 for both the old and new syllabus students. This was useful for the students because some states were under lockdown, which had been extended during the examination period.
After the recast, candidates were entitled to exercise the option to opt-out if, either personally or as a family member (living on the same premises) recently became infected with Covid-19.
In line with the SC Directive, ICAI has allowed candidates to opt out if there is a last-minute change in a test center in any city, or if the test center is located in a containment zone. The opt-out facility was available even if the CA test could not be conducted in any test center/city due to restrictions imposed by the central government/state government / local government.
Support our journalism by subscribing to Taxscan AdFree. Follow us on Telegram for quick updates.