CA Exams Dec 2021: ICAI announces Empanelment of Chartered Accountants to act as Observers at Examination Centres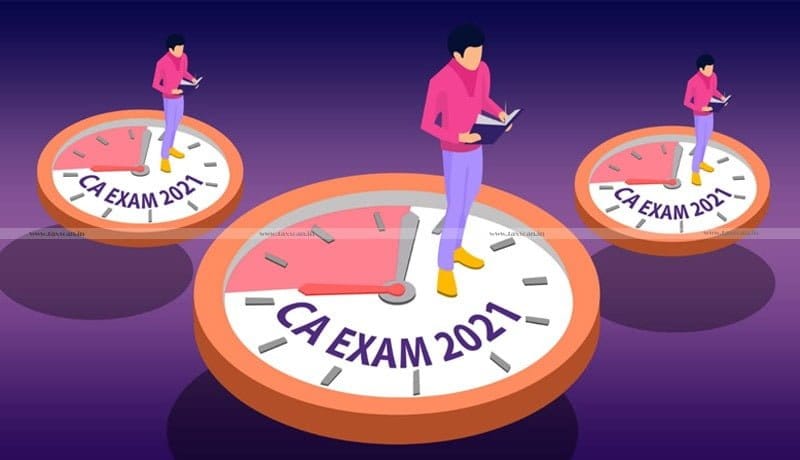 The Institute of Chartered Accountants of India (ICAI) announced the empanelment of members to act as observers at the Examination Centres CA Exams December 2021 scheduled from 5th December to 20th December 2021.
In order to be eligible for the empanelment members should not be more than 65 years of age as of the date of empanelment; i.e. 15th September 2021. His/her name should have been borne on the Register of Members as of 1st May 2019 and continues to be so; Neither he/she nor his/her relatives* or dependant* is / will be appearing in the ensuing Chartered Accountants Examinations for students / Post – Qualification Course Examinations in December 2021 in any examination centers in India or Abroad. However, applying or appearing in ISA–AT will not be considered a disability for observership for CA Examinations.
A member will be allotted duties in the city of his professional address only as per Institute's records. To avoid any hardship in allotment of Observer assignment, Members are advised to update their professional Address/City in ICAI through the SSP Portal in accordance with the examination cities, if not updated.
In case any member is unable to perform his / her assignment, the same may be declined in the portal and communicated to the Examination Department well in advance so that alternative arrangements can be made. If a member neither informs the Examination Department nor discharges the duties assigned, he/she would be liable for such action under the provisions of the Chartered Accountants Act 1949 and the Regulations framed thereunder, as deemed fit, the ICAI announced.
The Opening of the window for empanelment will be from 15th September 2021 till 5th October 2021 and the hosting of the details of allotment of assignments will be on 1st December 2021 (Tentative).
Support our journalism by subscribing to Taxscan AdFree. Follow us on Telegram for quick updates.
.