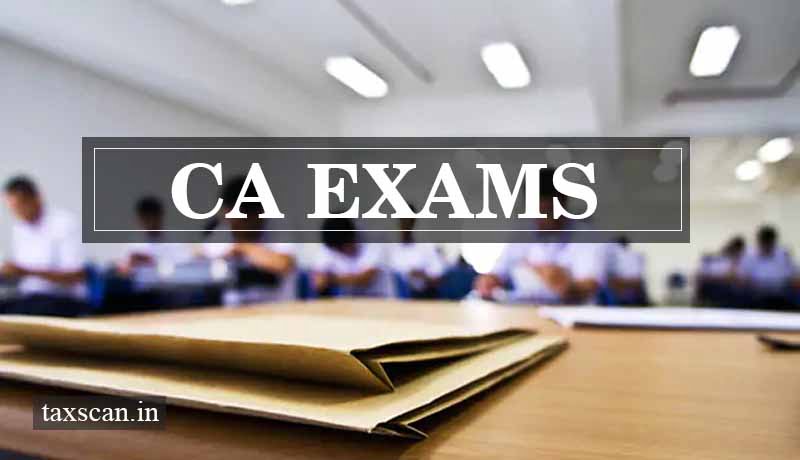 The All India Parents Association put out the representation to the Institute of Chartered Accountants of India (ICAI) in the terms of devising alternative CA Exams methods for future.
The representation is the result of the hearing by the Supreme Court in the case of Anubha Srivastava vs. ICAI wherein ICAI on exercising the opt-option at any stage of the examination which is scheduled to get over on August 16.
In order to provide relief to the students hit by the COVID-19 pandemic, the petitioner made out the representation before the Supreme Court.
Firstly, Specifically mention in the mark sheet to be issued after combined November Examinations as to which students appeared in May 2020 cycle and November 2020 cycle.
Secondly, either provisionally allows the IPCC students commence Articleship w.e.f August 2020 or reduce it from 25 to 2 years (as the students were supposed to commence their 3 years Articleship from August 2020 after clearing their IPCC examinations in July 2020 which means that the students will be bound to commence it from January 2021 due to cancellation of May attempt.
Thirdly, allow students returning back to native places from cities where they were doing their Articleship to continue doing so through WFH mode, CA Final students could not attend their office work due to Postponement of exams from May to July which impacted their time of serving for articleship. It is therefore requested to consider the period of postponement as Period Served under articleship so that they do not get any extension for the same and can complete their articleship as per agreed deadlines.
Fourthly, strict checking should be done so that no article is asked to work more than 7-8 hours in a day so that CA Final students can prepare for their exams even while working with their respective firms.
Sixthly, Advanced ITT and Orientation should be deferred for students till exams are conducted and they should be allowed to complete them after their CA final exam.
Seventhly, a separate mechanism that queries of students can be answered should be set up within 48 hours;
Eightly, allow relaxation for students who were supposed to bring scribes for writing examinations and connect students with scribes as difficult to find them in the pandemic situation.
Ninthly, CA Final students who were supposed to be taking exams in May be provided with requisite degrees.
Tenthly, Student queries must be responded to through an email or social media.
Further to this, representation states that no relief should be left on "Manual Discussion" between Article & His Principal as students rely on The Institute for their beliefs and articleship is a compulsion made by the course Strict guidelines should be issued to all the firms regarding the specified measures and no article/student should be forced out of h/her will to perform any act.