CA / LLB vacancy in UPSC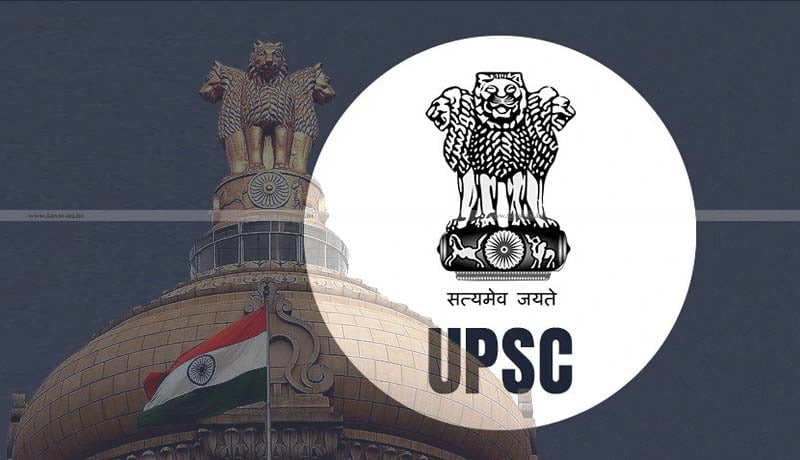 The Union Public Service Commission has invited online applications for lateral recruitment of deputy secretary-level posts on a contract basis.
Deputy Secretary (Intellectual Property Rights)
Deputy Secretary(Intellectual Property Rights) in the Department for Promotion of Industry and Internal Trade, Ministry of Commerce and Industry.
Qualifications:
LLB with specialization in Intellectual Property Rights from a recognized University /Institution.
Minimum Ten years of Experience (including research & publications) in handling matters pertaining to Intellectual Property Laws. OR
LLM with specialization in Intellectual Property Rights from a recognized University /Institution
Experience of Intellectual Property Rights related to copyright affiliated industries such as Radio, TV, Advertising, Press & Literature, Music, Theatrical Productions, Films.
Responsibilities:
Effective Implementation of the various IP Statues and requisite redressal of concerns of copyright affiliated industries.
To finalize international position of the Government of India on aspects of IPRs, including representation India in International fora such as WIPO etc.
To ideate, process, implement and monitor several project, schemes or programmes for development of Intellectual Property Regime in India.
To promote environment for the protection of intellectual property rights of innovators and creators by bringing about changes at legislative and policy level , including requisite amendments in the Act/Rules/Office orders.
Assist in formulation of policies in the field related to intellectual property rights. (vi)Maintain a platform for discussion with the industry in India and abroad.
Deputy Secretary (Insolvency and Bankruptcy Code, 2016), Ministry of Corporate Affairs:
Qualifications:
Chartered Accountant (CA)/ Company Secretary (CS)/ Cost and Management Accountant (CMA)/ Bachelor of Law (LLB) /Masters' in Business Administration (MBA) from recognized University /Institution.
Ten years' experience in any of the field of banking, financial Institutions, regulatory bodies, statutory bodies and academics. OR
LLM/ CA&CS/ CA&CMA/ CS&CMA/ CA& CS &CMA/ Doctorate Degree in Economics/ Commerce/Management.
Working experience in the area of Insolvency and Bankruptcy Code.
Responsibilities:
Implementation of Insolvency and Bankruptcy Code, 2016 (Code) including research on the provisions of the code, Court Cases, Coordination with Stakeholders, awareness programme, Parliament references etc.
Framing rules and regulations under the Code and Section notifications
Administrative matters dealing with Insolvency & Bankruptcy Board of India (IBBI).
Ensuring coordination and research work back up for the Insolvency Law Committee.
Implementing new and innovative measures under the code like SIRP for MSME, pre-Pack insolvency, Fresh Start Process, Cross Border Insolvency, Group enterprise insolvency.
Monitoring of cases filed with NCLT under IBC, 2016 and transferred cases from High Court to NCLT
Complains/Grievances of stakeholders against resolution professionals and for matters related to CIRP and liquidation under IBC.
For more details and to apply, click here:
Support our journalism by subscribing to Taxscan AdFree. We welcome your comments at info@taxscan.in