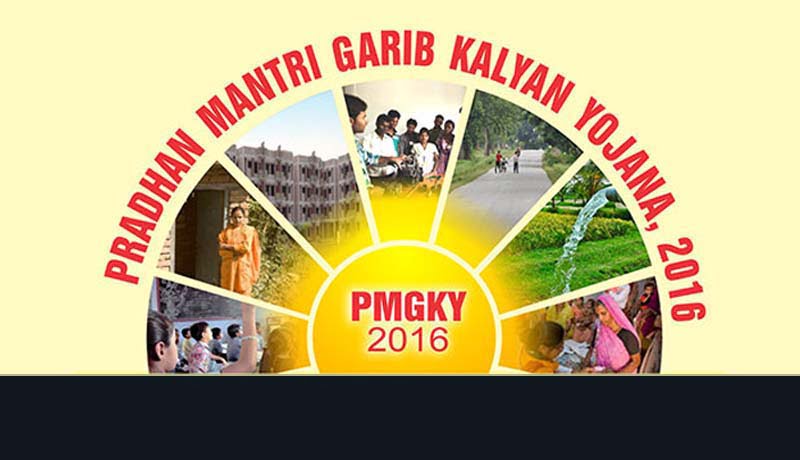 The Central Board of Direct Taxes (CBDT) on Thursday allowed the declarants under PKGKY 2016 scheme to correct the errors in the challans. Compulsory deposits challan under PMGKD are not under CBDT power as the Scheme was handled by the Department of Economic Affairs.
Post demonetization, the Central Government has introduced the Pradhan Mantri Garib Kalyan Yojana, 2016 with a view to give all the Black Money holders an oppurtunity to surrender their unaccounted money before the Government.
Due to mistakes, the declarants were unable to upload declaration in Form 1, the Government had extended the due date for filing the same, if tax and penalty is paid by the deadline.
In an order passed by the Board on Thursday aims at enabling the declarants to correct the mistakes in order to resolve the issue of non-filing of challans due to errors.
"As far as allowing corrections in challans pertaining to PMGKY is concerned, relief can be provided by facilitating the corrections in such challans technically through Systems and allowing the declarants to file Form 1 after making the corrections within a specified time limit so that their declaration gets regularized under PMGKY. However, where there is anomaly in PMGKD payment as well, the relaxation shall not be applicable," the Board said.
However, it is reiterated that relaxation of PMGKY challans covers only those cases where Form 1 was pending due to non-credit of PMGKY challan. It cannot grant any relaxation to those cases where either the taxpayer wants to revise his declaration under the PMGKY or remove any error in deposit under the PMGKD in any manner.
It further pointed out that in some cases Form-2 for PMGKY Scheme was issued by the concerned Pr. CIT despite infirmities in information towards payment of PMGKY & PMGKD, short payment of due liabilities under the scheme, mismatch in data etc. In such cases, the Board directed that Directorate of Systems shall carry out a reconciliation of such Forms available with it and permit the concerned Pr. CIT to issue a revised Form-2 in accordance with provisions of the PMGKY Scheme and guidelines for challan correction being issued now.
Read the full text of the Order below.