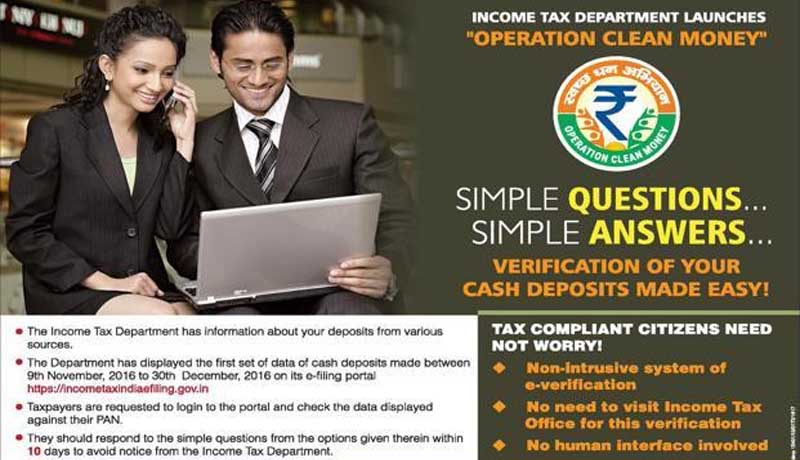 The Central Board of Direct Taxes (CBDT), on Friday directed its officials to issue legal notice to tax payers who have not properly responded to the cash deposit verification under the new policy "Operation Clean Money". Last month,  the Board has issued a SOP to the assessing officers directing them to issue online verification of cash deposits made during demonetization period.
It is stated that the notice should be sent in cases where the taxpayer fails to respond to the online verification of cash deposits. In case of individuals, the notice will be generated through the ITD system and hence, there is no need for hand written/printed notices. "Persons under verification" are required to respond to the notice through online mode within the time stipulated.
The Board once again clarified that the verification under the "Operation Clean Money" must be done in the manner prescribed in the SOP dated 21st February 2017.The present Instruction also encloses a format of notice to be used for issue notice under section 133(6) of the Income Tax Act.
Read the full text of the instructions below.