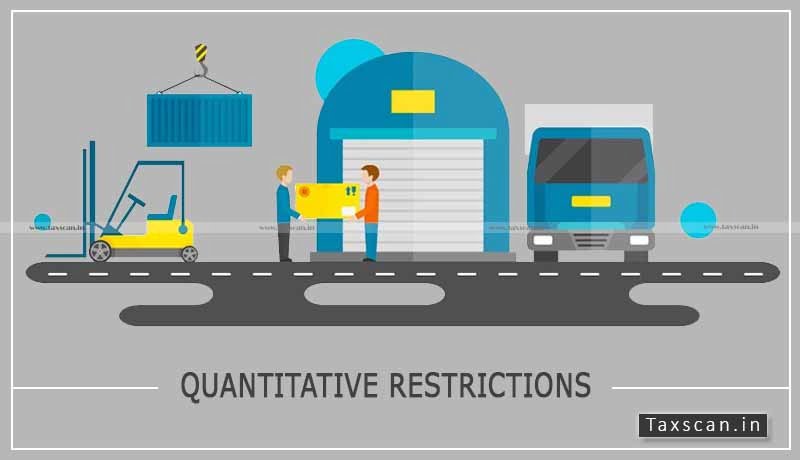 The Supreme Court while upholding the trade notices and notifications passed by the central govt held that under Section 3 the Foreign Trade (Development and Regulation) Act, 1992 (FTDR), the central government is empowered to impose 'Quantitative Restrictions' on Import.
The petitioner M/s. Hira Traders had filed Writ Petition High Court of Judicature at Madras challenging Notification No. 4/2015-20 dated 25th April 2018 and Trade Notices No. 05/2018 dated 9th May 2018, No. 10/2018-19 dated 16th May 2018 and No. 12/2018 dated 18th May 2018 respectively.
It had also prayed for permission by way of an interim order to import Peas as per the contracts. By interim order dated 28th June 2018, the operation of Notification dated 25th April 2018 was stayed by the Madras High Court, thereby permitting imports without an import licence.
The Union of India, vide Notification dated 29th March 2019, had exercised the powers conferred to it under Section 3 of the FTDR Act, read with paragraphs 1.02 and 2.01 of the Foreign Trade Policy, 2015-2020 and amended the import policy conditions of items of Chapter 7 of the Indian Trade Classification (Harmonized System), 2017, Schedule-I (Import Policy).
The Trade Notice dated 16th April 2019 issued by the DGFT had laid down the modalities for making applications for import of Peas, beans of Moong and Urad and Pigeon Peas and had invited online applications from the intending millers/refiners (having own refining/processing capacity) of pulses for its import as per ANF-2M of FTP 2015-20 to DGFT, at policy2-dgft@nic.in besides the concerned jurisdictional Regional Authorities.
Earlier, the Union of India had issued a notification dated 25th April, 2018 under Section 3 of FTDR Act read with the paragraphs 1.02 and 2.01 of the Export-Import (EXIM) policy 2015-2020 by which peas were revised from 'free' to 'restricted' category for a period of three months.
The Union of India had even earlier issued notifications dated 5th August 2017 and 21st August 2017 revising import of beans of Urad/Moong and Pigeon Peas/Toor dal from 'free' to 'restricted' with stipulations as to annual (fiscal year) quota and requirement of a prior license from the DGFT.
By notifications dated 24th April 2018 import of beans of Urad/Moong and Pigeon Peas/Toor dal was to remain restricted requiring a prior licence with stipulation as to annual quota for the fiscal year 2018-19.
The three-judge bench of Justice A.M. Khanwilkar, Justice Dinesh Maheshwari and Justice Sanjiv Khanna while rejecting the challenge made by the importers held that the impugned notifications were in the nature of 'quantitative restrictions' under Section 9A of the FTDR Act, which could be only imposed by the Central Government after conducting such inquiry, as is deemed fit, and on being satisfied that the "goods are imported into India in such quantities and under such conditions as to cause or threatens to cause serious injury to the domestic industry."
Subscribe Taxscan AdFree to view the Judgment