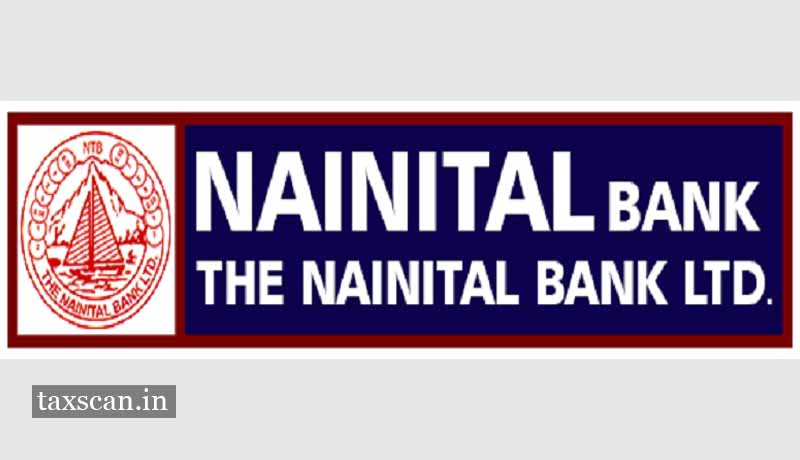 The Nainital Bank Limited has invited applications for the position of Chief Financial Officer.
The Nainital Bank Limited (NTB) is a scheduled commercial bank founded in 1922. The bank is a subsidiary of Bank of Baroda. It has become TTC (Ten Thousand Crore) Company and aims to be most customer centric bank of India,it is listed as a scheduled bank by the Reserve Bank of India.
Eligibility Criteria
Age: The applicant should be between 35-50 years of age.
Essential Qualifications
He/she should be a qualified Chartered Accountant.
Desirable: Additional Degrees viz. CFA / MBA (Finance)/Certificate in Financial Risk Management from internationally acclaimed University/Associations.
Experience
He/she should be a qualified Chartered Accountant. Fifteen years in overseeing financial operations, preferably accounting and taxation matters, in banks/large corporates/PSUs/ FIs/financial services organizations, of which 10 years should be in Banks/FIs (of which five years should be at senior management level).
Desirable Experience: The Candidate should be working as a full time Chief Financial Officer or in an equivalent position in a regular capacity-and not in a contractual /adhoc capacity
Role and responsibilities
The Job Responsibility of Chief Financial Officer will be as under:
Responsible for accurate and timely presentation and reporting of financial information of the
Bank.
Establish accounting policies and procedures wherever required.
Compliance with financial regulations and standards wherever applicable.
Communicate both the Bank's expected and actual financial performance.
Overseeing the budget process, collecting of inputs and comparing the Bank's actual performance vis-à-vis the budget estimates.
Flagging risks to the finances – operational, market etc. and developing strategies to counter/ mitigate the same.
The Chief Financial Officer will have oversight of the following departments:
Accounts & Operations:
Formulating/Reviewing the accounting policy of the Bank, maintaining the internal accounts
and reporting of financial results through various statements of accounts, Balance Sheet and
Profit & loss Account (performing financial controller type function).
Corporate Strategy and Planning Department:
Formulation of policy relating to Provident Fund, Actuarial valuation of investments of various staff welfare funds in eligible Government Securities, preparation of notes to Board on the position of various funds and on PF interest rates.
Policy work relating to Budget, including consolidation of budget for the Bank as a whole, notes to Board / Top Management, sanction of additional budget, review and amendment of Expenditure Rules.
Prepare the policy and broad guidelines regarding Business Continuity Planning (BCP); however, the same would be implemented by departments concerned and strategy for BCP would be framed by Risk Monitoring Department.
Department of Corporate Services:
Framing guidelines for award of rate contracts for activities such as floatation of tenders for printing, distribution of publications etc.
Centralized procurement / arrangements of various stationery items, courier services etc.
Document Management System – framing policies and broad guidelines in respect of the system and preservation period of documents.
Any other relevant assignment to be made from time to time.
Nature of appointment: Regular and Whole Time Employment on Pay Scales of Nainital Bank Limited
Place of Posting: The position/place of posting of candidate will ordinarily be at Head Office, Nainital OR alternatively at Regional Offices of the Bank situated at Haldwani or Dehradun or Noida, at the sole discretion of the Bank.
Closing date: The application, enclosing all prescribed documents should reach the Bank's Head Office, Nainital on or before 26.10.2020.
For more details and to apply, click here.