CMA Examinations Dec 2020: ICMAI issues instructions for Foundation Examination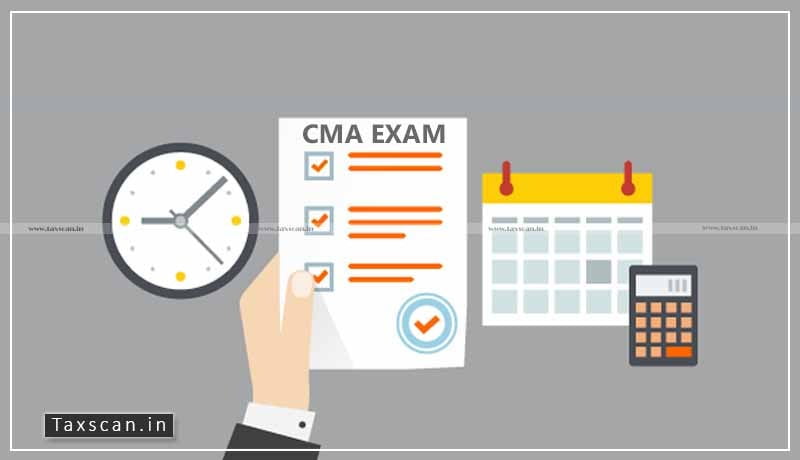 The Institute of Cost Accountants of India (ICMAI) issued the instructions for Foundation Examination of December, 2020 in home based online mode due to pandemic Novel COVID-19 to ensure the interest of all the stakeholders.
"All candidates/students will have to appear in the Foundation Examination of December, 2020 through online mode using mobile/laptop/desktop/tab from their home as per already notified time table (IST)," the Institute said.
The Institute has instructed the students to keep Government Identity Proof, for example voter card, driving license, Aadhaar, etc. or Student ID card.
The students should have required a system and check their system in the given link along with required internet bandwidth and power backup to appear in examination from home.
The students must capture their photograph and ID proof in the given link and they must provide their Identification no / Registration No and Date of Birth/ DOB as per exam application form in the given link.
The Institute further instructed that students must provide current in-use correct and updated contact details like mobile number and email Id with all other required credentials in the given link to receive the examination log in link and passkey for December 2020 examination.
The students must click the link (http://cocubes.in/icmaifoundation) to capture the updated information and system checking for Foundation Examination December 2020.
The instructions said that the Foundation Examination will be conducted in M.C.Q Mode through online from home. Each paper will carry 100 marks, 50 Multiple Choice Questions (Each Question will carry 2 Marks). There will be No negative marking in the examination for wrong answers. Each session will be a total of 100 Multiple Choice Questions of 200 marks.
The last date for filling-up of Credentials is 18th November 2020, No request will be entertained thereafter.
"The Candidates/students are advised to keep regularly in touch with the website of the Institute for further notifications and announcements relating to Foundation Examination, December 2020 and in case of any query or clarification can e-mail us at exam.helpdesk@icmai.in.," the Institute instructed.
For more details Click here.