CMA Exams Dec 2020: ICMAI notifies merged Intermediate and Final Examination in Online Mode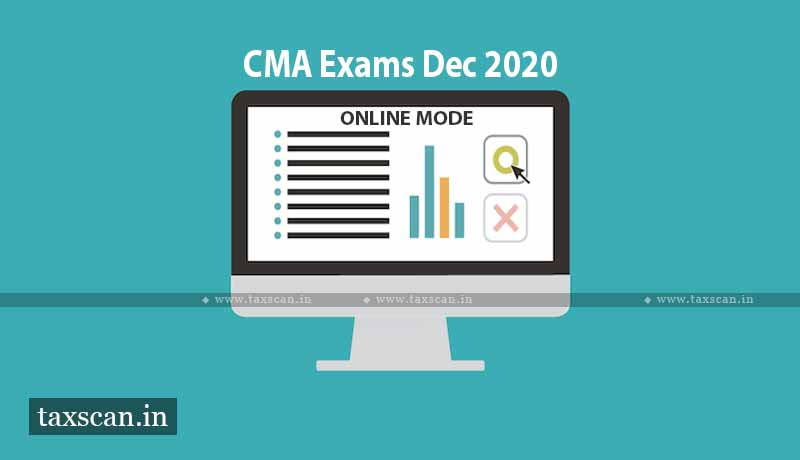 The Institute of Cost Accountants of India (ICMAI) has decided to conduct the Intermediate and Final Examination in December, 2020 in Online Mode, which is the merged examinations of both June 2020 term and December 2020 term.
The Institute in order to ensure the interest of all the stakeholders and in particular the Candidates / students, due to Pandemic Novel Corona Virus, the Institute would hold the exams with Center based online mode or Home based online mode or Opt-out from Exam.
The Institute announced that all candidates will have to appear in the merged Intermediate and Final Examination in December 2020 through online mode using laptop/desktop/tablet either opting home based online or center based online mode as per already notified time table (IST).
The Institute said that candidates have to appear in the Intermediate and the Final examinations from examination center through online by selecting the option given in the link.
However, if the student wants to appear examination from home using laptop or desktop or tablet, can select home based option by selecting the choice in the given link and to fill other required information, in that case candidates have to required system and check their system in the given link, that is eligible to appear online examination or not along with required internet bandwidth and power backup to appear in examination from home.
If any candidate fails to select any of the given options or not filled or check the necessary information in the given link, he/she will be automatically granted permission to appear in the center based online examination.
"For all Candidates/Students including both Center based online and Home based online -Log in credentials and passkey for Mock Examination will be provided in your registered email id and on your mobile through SMS. Please provide your current in use correct email id and mobile number in above given link to receive examination link along with login id and Passkey to appear successfully in Mock Examination. Mock Examination will be conducted for the convenience of the candidates/students to have familiarity with the online system in home based mode only with the help of Computer /Laptop/ Tablet. Mobile Phones may be used to appear in Mock Examination only. All the instructions and online links will be shared through email and SMS in due course with notification for Mock Examination," the ICOAI notified.
The last date for filling-up of Credentials is 12th November 2020.
The Institute reterited that once an Option to appear in the said Examination/ Opt-Out is selected, no request will be entertained to change in option that is Home Based to Center Based or vice versa.
"The Directorate of Studies has already launched an Online Mock Test Platform with multiple practice series and exhaustive guidelines for Intermediate Students; Online Platform for Final Students will be activated soon," the Institute announced.
For more details Click here.