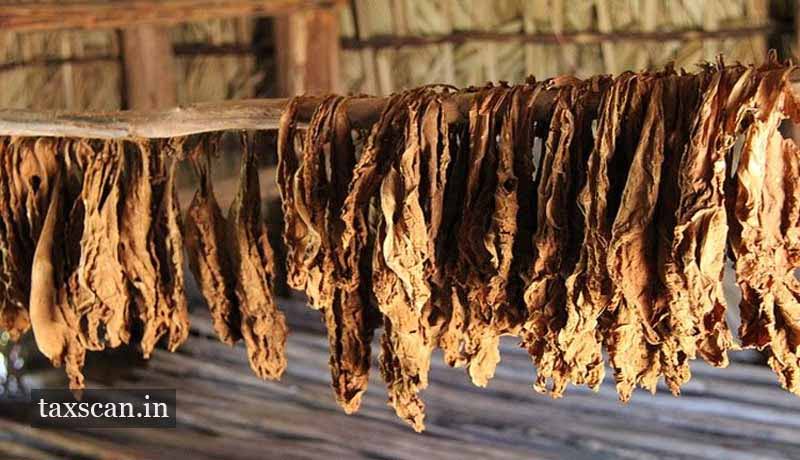 The Authority for Advance Rulings ( AAR ) for the State of Andhra Pradesh in an application filed by M/s Jayalakshmi Tobacco Co. held that commission agents dealing in sale and purchase of tobacco leaves would not be taxable as the agricultural produce are exempted from GST.
The applicant is a commission agent dealing with tobacco leaves including other business activities like procuring tobacco leaves from farmers as well as from traders and acting their agent or seller.
The application was made to determine the applicability of the Goods and Services Tax (GST) on sale of tobacco leaves received from farmers made by the Commission Agent in an auction when his turnover is less than Rs. 20 lakh.
It was brought into notice that vide Notification No. 11/2017 dated 28.06.2017, the rate of tax on services provided by a commission agent for sale or purchase of agricultural produce, etc, is NIL. Further, after making a reference to the definition of 'agricultural produce' given in the Explanation to the Notification, it is found out that tobacco leaves fall within the meaning of agricultural produce. Further, another entry which attracted 18% rate of GST within the same notification was discussed. It refers to 'Services in Wholesale Trade' the Explanation of which includes 'Services of Commission Agents… who negotiate whole sale commercial transactions between buyers and sellers, for a fee or commission'
The bench constituting of Members: Sri. J.V.M. Sarma and Sri. Amaresh Kumar drew a difference between the two entries of the same notification. It was held that the Entry listed in Sl No. 5 attracting 18% rate refers to 'Services of Commission agents'. On the other hand, Sl no. 24 refers to 'Commission Agent dealing in sale and purchase of agricultural produce'. Hence, in the present case, the applicant is a Commission Agent specifically dealing in sale and purchase of agricultural produce i.e. tobacco leaves fall within the second category attracting NIL tax.
To Read the full text of the Order CLICK HERE