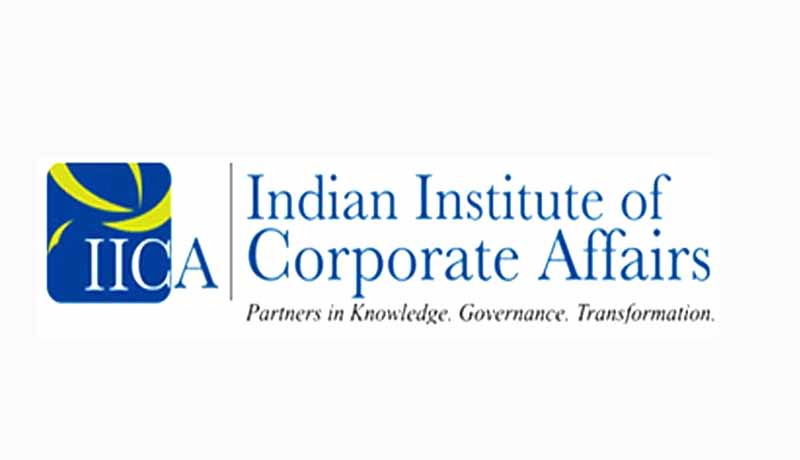 The Indian Institute of Corporate Affairs (IICA), Gurgaon has invited interested and eligible candidates to submit applications for the position of Company Secretary, purely on a contractual basis.
A walk-in Interview is being conducted on 18th, 25th March 2020. The reporting time is 10.30 AM.
The Indian Institute of Corporate Affairs (IICA) is a subordinate office under the aegis of the Ministry of Corporate Affairs, Government of India. Handling and dealing with various subjects, matters, and affairs in the arena and spectrum of corporate affairs regulation, governance, and policy.
Name of the position: Consultant
Field/Vertical: Company Secretary
Monthly Consolidated Fee offered: 30000-40000 P.M
Essential Experience:
Qualified the final examination of the Institute of Company Secretary of India (ICSI)
Desirable Experience:
Should have worked in Autonomous Body, PSU, Public Sector Enterprises or Private institutions of repute with at least 0-2 years of experience.
Should possess good communication skill
Job Responsibilities:
Knowledge of compliance reports and Provisions of Companies Act, 2013 including the latest amendments.
Knowledge to prepare and maintain the records of minutes of the meetings of the Board of Governors, Committee meetings and AGM.
Experience to organize board meetings, Committee Meetings, and AGM, to notify and apprise the Board of Governors on the upcoming meeting, to prepare the agenda of the meetings and maintain the minutes of meeting records for future references.
Preparation of Annual Reports of the institution
Drafting of documents used for communication between various stakeholders
Assisting in various audits within the organization
Liaising with the District Registrar of Societies, Haryana for various matters in line with the statutory compliances
The appointment will be made on the recommendations, on the basis of written test and/or interview, of a Selection Committee, constituted for this purpose.
For further details and to apply click here.