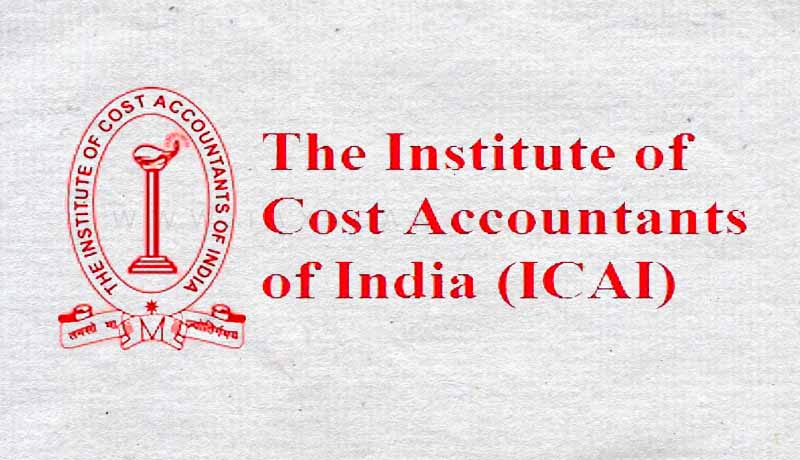 The Institute of Cost Accountants of India (ICMAI) has announced a new scheme where a Fee Concession Scheme is allowed for CMA Course for Defence Personnel and their son/ daughter.
The ICMAI Chief CMA Amit Anand Apte informed that "To commemorate 75 years of journey of the Institute, I am happy to inform that the Council of the Institute, as a tribute to the Defence Forces who are sacrificing their lives for defending our great country, has announced 50% Concession in CMA Course fee for the Persons serving in the Army/Navy/Air Forces and their Children. This fee concession applies to Foundation/CAT/Intermediate and Final Course of the Institute. The Institute salutes the brave soldiers."
The Institute recently commenced an Advanced Certificate Course on GST. The 3rd batch of Certificate Course on GST is on the verge of completion and the Certificate Course on Return Filing & Filling and Certificate Course on TDS will commence very soon under their flagship and administration.
"Two webinars have also been conducted on the topics Advance Rulings under GST: Procedure & Important case Laws (Emerging opportunities for CMAs & benefits for Industry) and Budget 2019 highlights under Income Tax Act 1961. The valuable publications on Compilation of Notification & Circulars-1st July 2017 to 31st January 2019(Third Edition) and Impact of GST on MSME (2nd Edition) have been released. A Seminar has also been conducted in association with Serampore Chapter on the theme 'GST Audit and Compliance: 360-degree views' and one with Dhanbad Chapter on the theme 'GST – Audit & Compliances'," the President said.