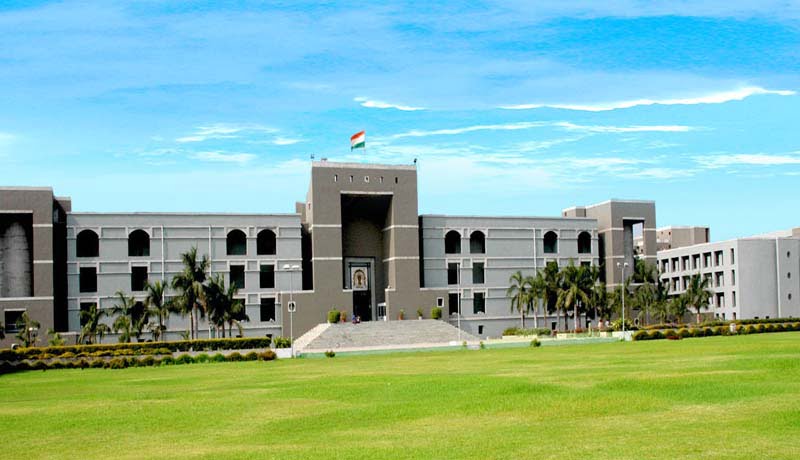 The Gujarat High Court with a view to curb the spread of Coronavirus ( COVID-19 ) has introduced the E-Filings and video conferencing as a way of arguments.
The Chief Justice of High Court of Gujarat after the consultation of the Members of the Standing Committee, learned Advocate General, learned Public Prosecutor, learned Government Pleader, learned Assistant Solicitor General and the President of the Gujarat High Court Advocates' Association, issued an order introducing E-filing and video conferencing for arguments.
The High Court has denied accepting the fresh filing of the physical forms from March 23, 2020. However, in the cases of urgent matters, which have already been presented in the registry will be accepted in this period of crisis and the soft copy will not be required. And the oral arguments will take place through video conferencing so as to encourage social distancing leading to curb Coronavirus outbreak.
The method of arguments through video conferencing will curtail the movement of the judges, lawyers, staff of the high court, staff of lawyers and litigants. The judges will work from their chambers and the lawyers will be able to work from their homes or their offices.
The circular also stated that one Division Bench for all civil & criminal matters and one Single Judge Bench for all civil & criminal matters would be nominated by the Chief Justice for the purpose of the pronouncement of the judgement through video conferencing.
The circular also elaborated on the mode of notification through SMS & Email to the respective lawyers appearing in the matters and a link of Zoom Cloud Meeting would be sent indicating the time also, so that respective lawyer may get connected and hear the Pronouncement.
The system of pronouncements through video conferencing will cease as soon as the danger of Coronavirus will come to an end.
To Read the full text of the Circular CLICK HERE