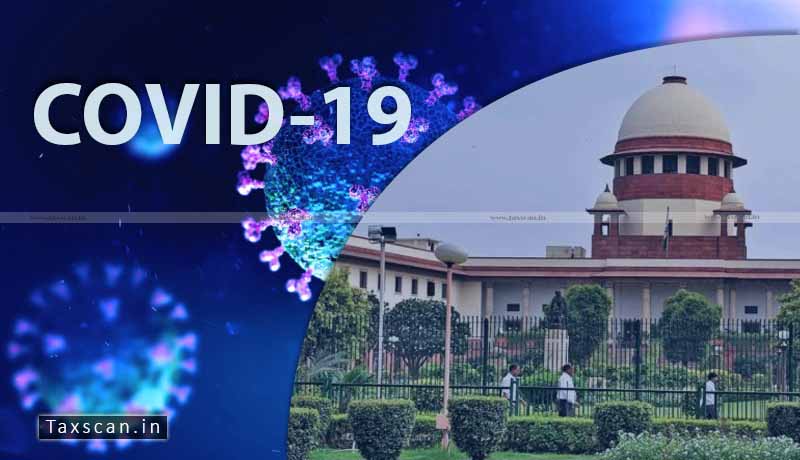 The Supreme Court of India, in the fight against Coronavirus (COVID-19), forbids the physical entry into court premises, encouraged video conferencing as the mode of hearing and ordered for the sealing of Lawyer's chambers.
The proximity card, which is issued to the advocates of the Supreme Court will become invalid until the pandemic disease called Coronavirus (COVID-19) is overcame.
The court has ordered the closure of Lawyer's chambers by 5 P.M. on March 24, 2020. The court at the same time worked out a way of video conferencing through which the Advocates can work through the home.
The Supreme court for the purpose of physical filing of appeals is closed. So, no appeal from the High Court or tribunal will be considered time-barred and the appeal against any order will stand for the unlimited period.
In order to counteract the pandemic, the court ordered the lawyers to keep their chambers closed and ensured that they will work out an efficient method for the smooth conducting of the video conferencing.
The Bar Council of India suggested the Bench of Supreme Court headed by the Chief Justice of India (CJI), Justice SA Bobde that the bench may declare vacations, however, the Chief Justice of India (CJI) expressed his concerns regarding the repercussions of the limitation and said that if the Supreme Court goes on vacation then it will have to sit even in the month of June.
The Chief Justice of India (CJI) reiterated that there will be no instance of the congregation and the proceedings will be conducted smoothly through video conferencing.
The Chief Justice of India (CJI) assured that the court will decide today the issue pertaining to the 6000 number of licenses of video conferencing apps are enlisted and an E-Committee lead by Justice Chandrachud will figure out the matter in hand.