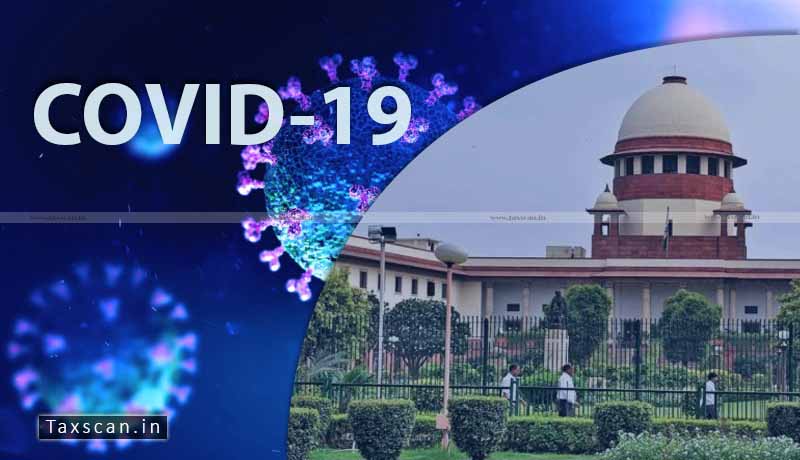 To overcome the pandemic disease COVID-19 the Supreme Court of India removed the limitation period from the proceedings from March 15, 2020, till further orders are passed.
The Supreme Court of India consisting of the Chief Justice of India (CJI), SA Bobde; Justice L. Nageshwara Rao; and Justice Surya Kant took the suo moto cognizance in the situation of the outbreak of Coronavirus ( COVID-19 ) and ordered that the irrespective of the limitation period prescribed under the general law or special law, whether condonable or not, it will be extended from March 15, 2020, till another order is passed in this respect.
The significant objective behind passing an order extending the limitation period was to ensure that the lawyers or litigants do not have to go to the court physically to file an appeal against the order passed by any Tribunal or the High Court. The purpose is to discourage the difficulties faced by the litigants across the nation in filing the applications or petitions or suits or appeals or any other proceedings within the period of limitation prescribed under the general law of Limitation or under special laws both at the central as well as at the state level.
The Supreme Court of India is empowered under Article 142 read with Article 141 of the Constitution of India to extend the limitation period and under Article 141 of the Constitution of India, this order is applicable on all the Subordinate courts including High Courts and all the tribunals and other authorities.
The court further ordered that this order must be brought to the notice of all the High Courts of the country so that this order can be communicated to the subordinate courts, tribunals and authorities of the respective states.
To Read the full text of the Order CLICK HERE