Customs at Trivandrum Airport Seizes 10 Gold-Dipped Lungis worth approximately Rs. 2 crores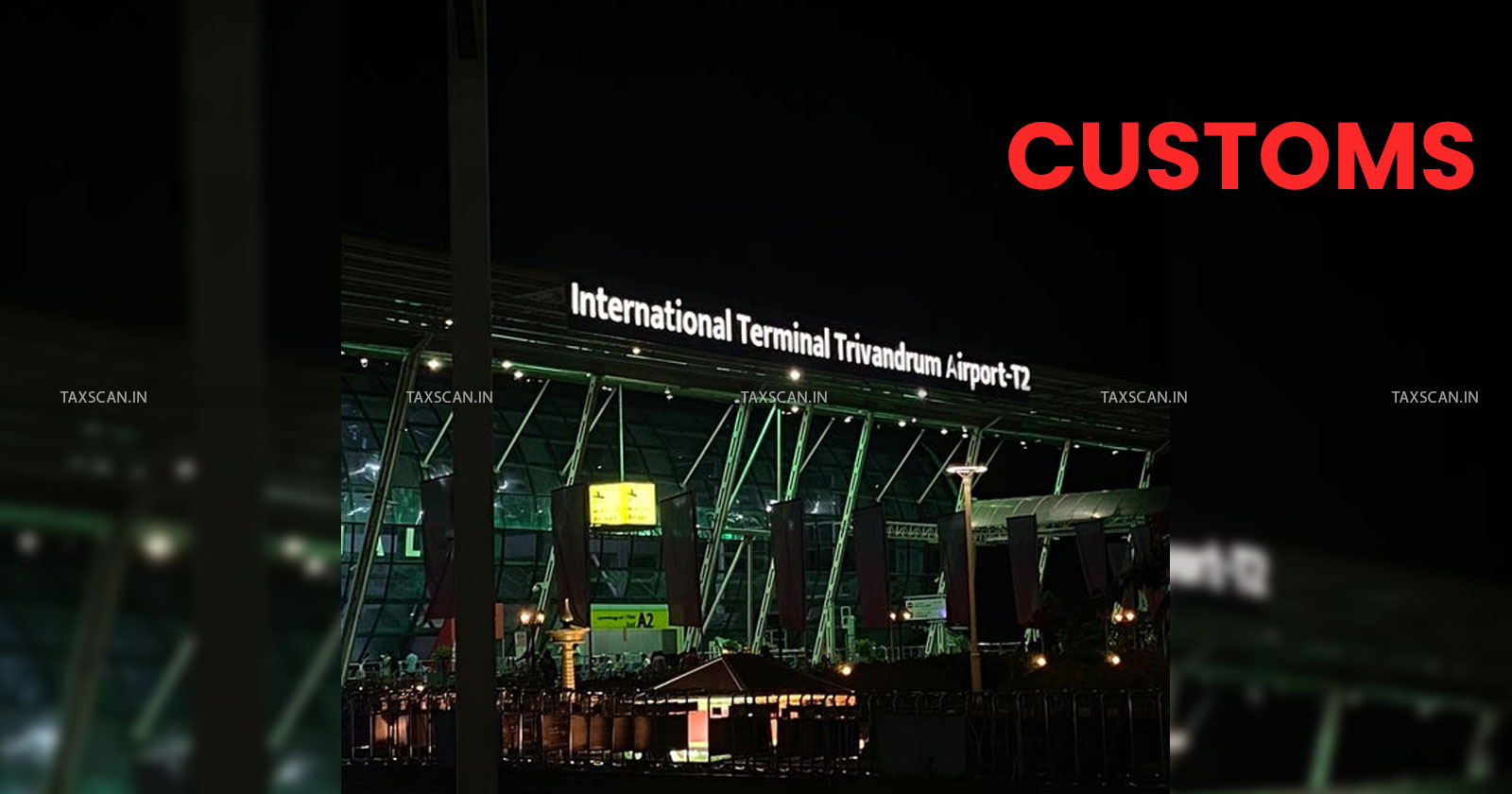 On Saturday, Customs authorities at the Thiruvananthapuram International Airport thwarted the attempts of two smugglers to sneak gold worth approximately Rs 2 crore into the country. In one instance, a passenger arriving from Dubai was found in possession of ten lungis that had been dipped in a gold solution and subsequently dried.
The cumulative weight of these gold-covered lungis amounted to 4.3 kg. Customs sources revealed that the precise weight of the gold used can only be determined upon extraction, and it is estimated that around 1 kg of gold was utilised in the process.
Simultaneously, another passenger was apprehended for attempting to smuggle 2,201.6 grams of gold concealed inside a steel flask, discreetly tucked away in his hand baggage. Following the extraction process, the refined weight of the gold was measured at 1,959.85 grams, with a market value of Rs 1,19,35,487, reported Manorama.
The arrested individual, identified as Kaithaparambil Shuhaib, had arrived on an Emirates flight from Dubai. His apprehension was the result of actionable intelligence provided by the Directorate of Revenue Intelligence.
Mr. Shuhaib has been remanded to judicial custody, signifying the seriousness of the charges against him. The incident underscores the ongoing challenges faced by authorities in curbing gold smuggling activities, with perpetrators resorting to creative and covert methods to evade detection.
The collaboration between Customs officials and intelligence agencies, as demonstrated in this case, plays a pivotal role in intercepting such illicit activities and ensuring that those involved are held accountable under the legal system. The seized gold, with an estimated value of Rs 2 crore, highlights the significant financial stakes involved in these smuggling operations and emphasises the necessity for heightened vigilance at international entry points.
Recently, the Kerala High Court directed the Customs Department to pass orders as there was seizure of cash and gold ornaments weighing 389 grams from Cochin Airport. A Single Bench of Justice Dinesh Kumar Singh observed that "Considering the submissions made, the 1st respondent shall consider the application and pass necessary orders in accordance with the law expeditiously, preferably within a period of two months. With the aforesaid direction, the present writ petition stands disposed of."
Read More: Seizure of Cash and Gold Ornaments weighing 389 grams from Cochin Airport: Kerala HC directs Customs Dept to pass Orders
Support our journalism by subscribing to Taxscan premium. Follow us on Telegram for quick updates