Demand can't be confirmed solely based on Third Party Evidence without Cross-Examination: CESTAT [Read Order]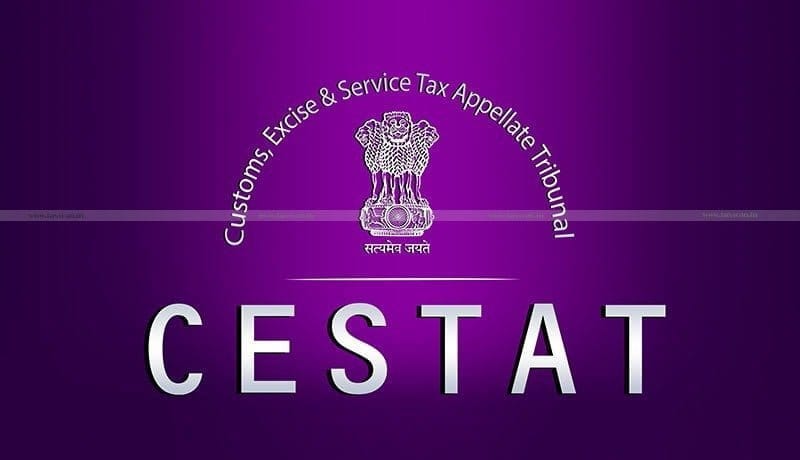 The Ahmedabad bench of the Customs, Excise and Service Tax Appellate Tribunal (CESTAT) has held that the department cannot confirm a demand solely on the basis of third-party evidence without providing an opportunity to the manufacturer to cross-examine such evidence.
The appellant M/s. Meera Pipes Pvt. Ltd. is engaged in the manufacture of SS Pipes falling under Chapter 73 of the Central Excise Tariff Act, 1985. They were availing the benefit to SSI Exemption from duty and also from obtaining Central Excise Registration as they claimed that the clearance value does not exceed the threshold limit under the exemption notification. The department raised a demand for excise duty finding that the appellant have clandestinely removed the goods which resulted in exceeding the threshold limit of SSI Exemption due to which the appellant is not eligible for SSI Exemption. The decision was based on third-party evidence following a search conducted on the premises of the appellant.
Judicial Member Ramesh Nair and Technical Member Raju observed that the appellant's name is not appearing anywhere in the documents.
"This document was admitted as evidence by the Adjudicating Authority accepting the version given by the M/s. JBFC and on the basis of the same appearing in the diary A/1 & A/2. Since the director, Shri Aashuram has categorically denied the diaries and the transporter was not cross-examined, the version of the transporter cannot be admitted as evidence. Similarly, We have gone through various documents which were relied upon but in none of the documents the name is appearing, therefore, without any detail of appellant correlating the document, only on the basis of the statements of the third party who were not examined under Section 9D cannot be accepted as admissible evidence," the Tribunal observed.
"It is settled law that in absence of cross-examination of witnesses whose statements were recorded under Section 14 of the Central Excise Act, 1944, unless and until those witnesses are cross-examined, the statements given by them are not admissible evidence for deciding a case. Therefore, in the present case firstly all the evidence is third parties' evidence and no cross-examination in terms of Section 9D was allowed off the witnesses, therefore, such evidence could not have been used for confirming the demand," the Tribunal held while allowing the appeal.
Subscribe Taxscan Premium to view the Judgment
Support our journalism by subscribing to Taxscan AdFree. Follow us on Telegram for quick updates.
Meera Pipes Pvt Ltd vs C.C.E. & S.T.-Ahmedabad-iii
Counsel for Appellant: Shri Vijay B. Joshi
Counsel for Respondent: Shri S.N. Gohil & Shri Ghanshyam Soni
CITATION: 2021 TAXSCAN (CESTAT) 163