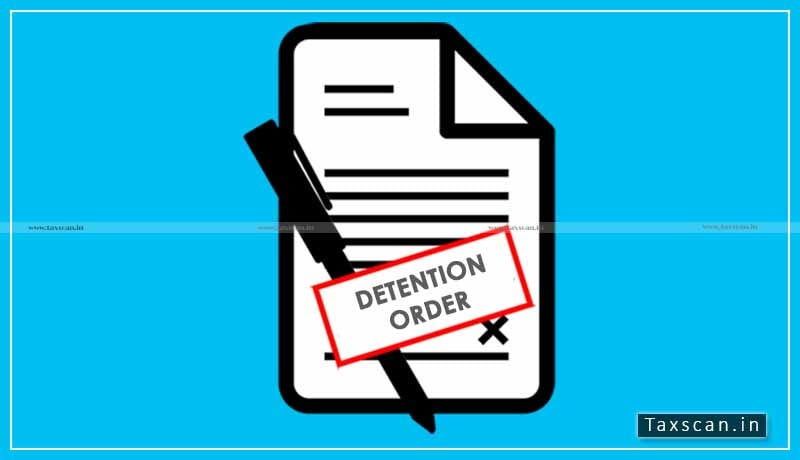 The Delhi High Court while upholding the detention orders passed by the authority held that detention order can not be quashed merely on grounds of delay in execution of detention order.
The petitioners, Mohd Nashruddin Khan, Gopal Gupta, and Amit Pal Singh preferred their respective writ petitions to seek similar reliefs, which request quashing of the respective Detention Orders issued by respondent authority against each of them under Section 3(1) of the Conservation of Foreign Exchange and Prevention of Smuggling Activities Act, 1974 (COFEPOSA Act), and all consequential proceedings arising therefrom.
The petitioners also assail the respective notifications issued by respondent authority in respect of each of them under Section 7(1)(b) of the COFEPOSA Act, The petitioners have challenged the Detention Orders at the pre-execution stage.
The petitioner contended that there is an inordinate delay in the passing of the Detention Order. The petitioners were apprehended as early as on April 24, 2019. The investigation had culminated in the issuance of show cause notice on September 26, 2019. The impugned Detention Orders came to be issued only on January 21, 2020.
The petitioner submitted that the livelink between the prejudicial acts which form the basis of the Detention Orders, and the purpose of detention is snapped. Hence, delay in passing the order is a good ground for quashing even at the pre-execution stage.
The court took into consideration the decision of the Supreme Court in the case of Subhash Popatlal Dave vs. UOI wherein it was held that the detention order cannot be quashed merely because there was a delay in the execution of the detention order. Preventive detention order is not punitive. In case of the long delay in the execution of the detention order, a fresh application of mind by detaining authority is normally required as the live link is snapped due to such delay.
The division bench of Justice Vipin Sanghi and Rajnish Bhatnagar noted that the petitioners are not entitled to maintain these petitions in view of their conduct of absconding.
"We do not find any merit in any of the grounds taken by the petitioners to assail the Detention Orders issued in respect of each of them under Section 3 of the COFEPOSA Act at the pre-execution/ detention stage.
Subscribe Taxscan AdFree to view the Judgment