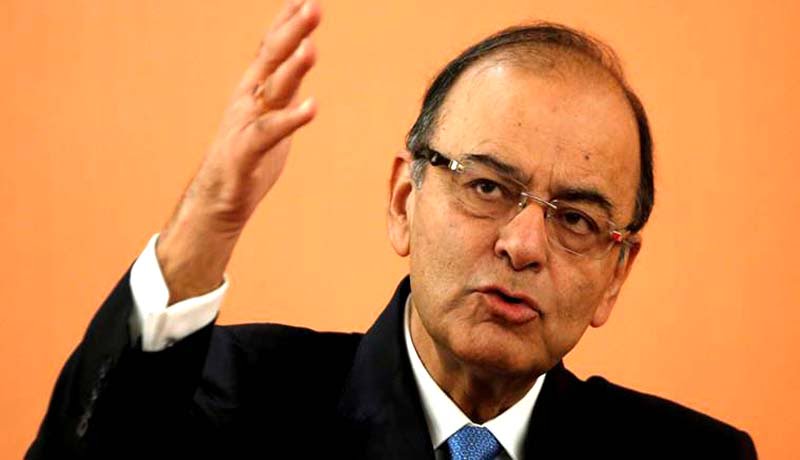 On the second anniversary of the historic decision of the Government to demonetize Rs. 1000 and rs. 500 currencies, the Union Finance Minister, Arun Jaitley has written an article on the impact of demonetization in the Indian economy.
The article said that "an ill-informed criticism of the demonitisation is that almost the entire cash money got deposited in the banks.  Confiscation of currency was not an objective of demonitisation.  Getting it into the formal economy and making the holders pay tax was the broader objective.  The system required to be shaken in order to make India move from cash to digital transactions.  This would obviously have an impact on higher tax revenue and a higher tax base."
Mr Jaitley said the government first targeted the black money outside India and Asset holders were asked to bring the money back on payment of penal tax.
Stating that India was a cash-dominated economy, the Minister said demonetizations compelled holders of cash to deposit the same in the banks. He said the enormity of cash deposited and identified with the owner, resulted in 17 lakh 42 thousand suspected account holders from whom the response has been received online through non-invasive method. He said, a lot of money was diverted to the Mutual Funds for further investments, which became a part of the formal system.
With regard to the other reforms, Jaitley said that Financial inclusion was another important step to ensure that even weaker sections became part of the formal economy.  Jan Dhan Accounts have resulted in most people being connected to the banking system.  The Aadhaar Law has ensured that Direct Benefit Transfer of Government support system reached directly into the bank accounts.  The GST has further ensured that in the matter of Indirect taxes, the tax procedures become simple.  It is now becoming increasingly difficult to evade the tax system.
The Unified Payment Interface (UPI) was launched in 2016 involving real time payments between two sets of mobile holders.  Its transactions have grown from Rs. 0.5 billion in October, 2016 to Rs. 598 billion in September, 2018.  The Bharat Interface for Money (BHIM) is an App developed by NPCI for quick payment transactions using UPI.  It is currently used by 1.25 Crore people.  The value of BHIM transactions has gone up from Rs. 0.02 billion in September, 2016 to Rs. 70.6 billion in September, 2018.  The share of BHIM transactions in overall UPI transactions is at about 48% in June, 2017.