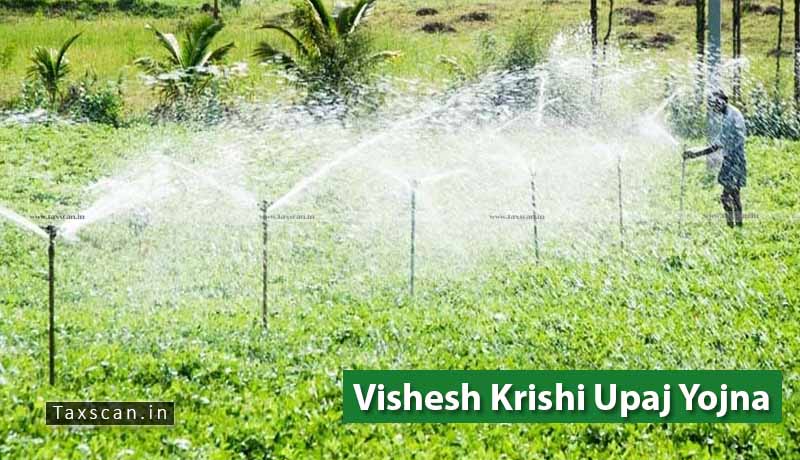 In the case of M/s Nola Ram Dulichand Dal Mills & Anr. vs. Union of India, the Supreme Court of India held that 100% Export Oriented Unit (EOU) and Special Economic Zones (SEZs) are not covered under the ambit of 'Vishesh Krishi Upaj Yojna'.
The case pertains to the scheme namely Vishesh Krishi Upaj Yojna is implemented by the government for the purpose of providing incentives to promote the export of agricultural products such as vegetables, fruits, minor forest produce, flower, poultry, dairy, and other value-added products. However, there were two kinds of exports that were excluded from the export made through transhipment and deemed export.
The appellant, in this case, claimed that he is engaged in the manufacturing and trading and selling of Guar Gum, Gaur Chri, and Korma refined splits and guar gum powder which are exported as well as sold domestically. Now, the appellant claims that the M/s Neelkanth which is a 100% Export Oriented Unit (EOU) purchased the goods from the appellant. The petitioner was issued a notice by the government and it was challenged by the petitioner that the circular was against the Vishesh Krishi Upaj Yojna and so the appellant has the right to claim incentives.
The Division Bench of the High Court comprising of Justice Deepak Gupta and Justice Hemant Gupta held that the appellant is 100% Export Oriented Unit (EOU) and such kind of Export Oriented Unit (EOU) stands out from the ambit of the government scheme. Furthermore, the Supreme Court upheld the findings of the High Court regarding the fact that the benefit under Vishesh Krishi Upaj Yojna can not be availed by the Special Economic Zones (SEZs) and Export Oriented Unit (EOU).
To Read the full text of the Judgment CLICK HERE