Finance Officer Vacancy in ISID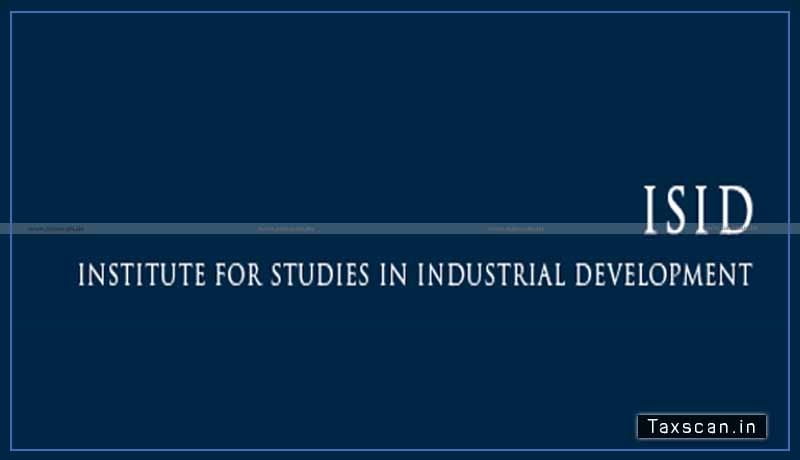 The Institute for Studies in Industrial Development (ISID) has invited applications for the post of Finance Officer.
The Institute for Studies in Industrial Development (ISID), formerly Corporate Studies Group (CSG), is a seat of higher learning, formed by under the umbrella of the Indian Council of Social Science Research, by the Government of India with an aim to assist the government in formulating national-level policies. ISID offers online referencing assistance and in addition to that, has released a reference database on the subject in CD format, under the name, ISID Research Reference CD which contains index to articles, discussion notes, editorials, Union Budget Speeches, Sections of Economic Survey, key statistics on the Indian economy, Global Development Indicators, reports and web site addresses of institutions and scientists.
Eligibility
The candidate should be less than 50 years of age and have a Master's degree in Finance (M.Com/MBA/MFC) from a recognized university/institution or semi-qualified or qualified Chartered Accountant (CA)/ICWA/ICFA with 10 years of experience in managing accounts preferably with educational/research institutions/Government Office/autonomous bodies/PSUs/any recognized institution or 5 years' experience in a post with a pay level of 10.
Role and Responsibilities
Applicants should have a proven ability in the management of day-to-day activities of accounts, such as receipts and payments, expenditures/advance payments and passing bills/investments/pay & allowances, scrutinizing annual accounts, liaison with statutory auditors as well as CAG, NPS rules, and internal auditors of the government & other funding agencies, filling of returns such as Income Tax, GST, NPS, section 35(1)(iii) and other statutory matters. Well versed with government accounting procedures and general financial rules (GFR). Proven skills in preparing budget estimates and drafting agenda papers for Board and sub-committee meetings of the organization. Working knowledge of computers and conversant with Tally accounting software, MS Office, etc. Preference shall be given to persons possessing higher/additional qualifications and experience of working in research and educational organizations.
Pay Level :Rs. 67,700/- plus allowances based on Central Government pattern.
Location : New Delhi
Last Date for receiving applications: On or Before October 25, 2020
To apply, click here.