Food Fascism: 5% GST on Rotis while 18% tax on Kerala Porotta is totally an absurd move of Authority, Twitterati expresses disappointment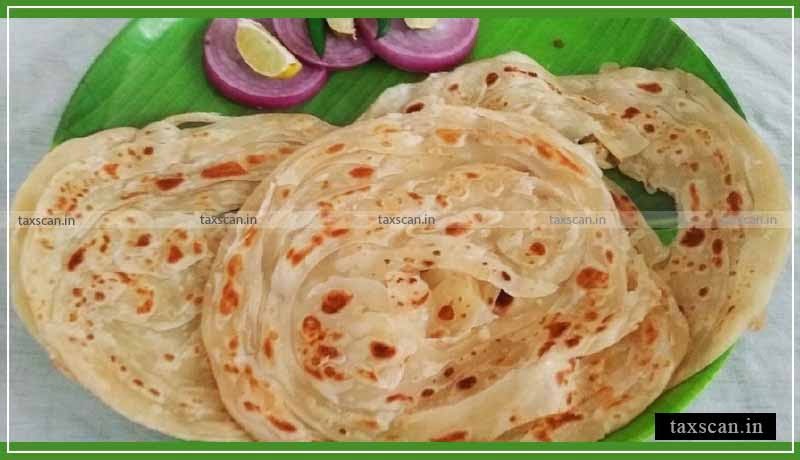 Twitter is flooded with the disapproval of the recently passed AAR's ruling which says that the product 'Porotta' is classified under Chapter Heading 2106 however it is not khakhra, plain chapati or roti, so 18% of Goods and Service Tax is applicable.
The government while ruling on the issue whether the preparation of Whole Wheat Porotta and Malabar Porotta be classified under Chapter heading 1905, attracting GST at the rate of 5%, has demonstrated a 'Food Fascism' wherein the people's Right to Choose the food they must eat is controlled by the government.
The protest raised the question that both Porotta and roti are made from wheat or maida, the only difference is the way of cooking. Still, as per the new GST rule, Porotta should be subjected to 18% GST while 5% slab for roti.
The protest further said that roti is north Indian and Porotta is South Indian and the government has no right to change the eating habits of the people in South India.
"Six months ago, Railway removed Pazhampori, Puttu, Porotta from railway menu and included alien foods like Rajma Chaval. Now, they're going to impose 18% GST on Porotta while roti, chapati is still on 5% slab," one of the South Indian tweeted in protest.
"Shouldn't the authorities be focusing on improving the devastating Indian economy by introducing measures to increase demand (the need of the hour) rather than focusing on Roti and Parota's?" another tweet said.
Therefore, this attitude of the government is an utter infringement of not only the Freedom of Right to Choose the food but also the violation of Freedom to practice culture. India is deep-rooted with the notion of 'Unity in Diversity' and the government has no right to divide the nation into two halves i.e. North India and South India.