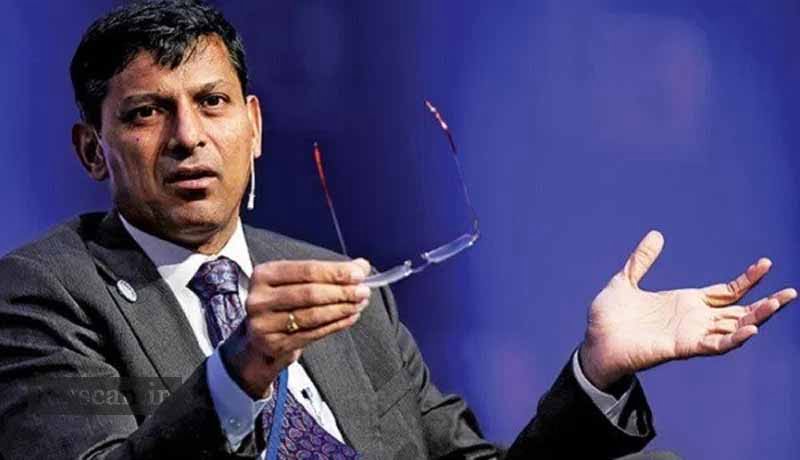 In a major setback to the Government's decision to scrap rupees 1000 and 500 notes, the Former Governor of Reserve Bank of India (RBI) Raghuram Rajan reiterated that the decision of demonetization was "not a well-planned, well thought-out" move. He further opined that the proper implementation of Goods and Service Tax ( GST ) can be possible and is not an unfixable problem.
Earth shattering announcement from Narendra Modi Government regarding the demonetisation of rupees 500, 1000 series of notes to give a huge blow to the cash-centric black market, to wipe out the country of counterfeit notes and to digitalise the whole economy.
This move was really unplanned one, Rajan said. It would be good if such measures were better implemented.
"On the Goods and Services Tax, we will figure it out eventually. It will be nice if we could implement much better than we do. But it's [GST] not an unfixable problem. We can work on it. I wouldn't give up hope at this point on that," Rajan reportedly told to the audience at the Harvard Kennedy School in Cambridge on Wednesday.
While he was asked about the Shoddy implementation of Goods and Service Tax and demonetisation in India, not ready to give up with the complexities involved in such system and also giving hope by saying that such measures were better implemented.
While talking about the shortfall in implementation Rajan rejected the claim that Reserve Bank of India had not been consulted by the government before it went on to declare 1,000 and 500-rupee currency notes as illegal tender in November 2016. However, he affirmed that move to cancel 87.5 percent of the currency value was "not a good idea".
Now Rajan acting as the economist and an international academic and Katherine Dusak Miller Distinguished Service Professor of Finance at the University Of Chicago Booth School Of Business.
"I didn't ever say that I wasn't consulted [on demonetisation]. In fact, I have made it quite clear that we were consulted and we didn't think it was a good idea," Rajan reportedly said.
He said demonetisation "was not a well-planned, well thought-out, useful exercise and I told the government that when the idea was first mooted," he said adding that any macro-economist would say that if 87.5 percent of the currency is being demonetised, then it better be made sure that a similar amount of currency is printed and ready to be put back in circulation.
Rajan also opinioned that when India went through it had a negative impact at the same time people who stored the money without any sources to establish without having paid tax could say sorry and surrender the money to the government is a "naive view"
"There may be some longer term impact that people think that if this sort of thing happens when the government is serious about collecting taxes. There may be greater tax payments but we still have to see strong evidence that that is true," he reportedly said.
Its negative economic impact also discussed by him especially the effort put by common people to pay money and economic activity plummeting especially in the informal sector even though the same can be implemented with better efforts and not an unfixable problem.
Rajan also expressed concern that a lot of people probably lost their jobs due to demonetisation but that has not been counted well as it would be mostly in the informal sector. "The positive impacts (of demonetisation) are out there in the future. We have no idea whether they will be important. To my mind it was not a policy that was useful at that time," he said.