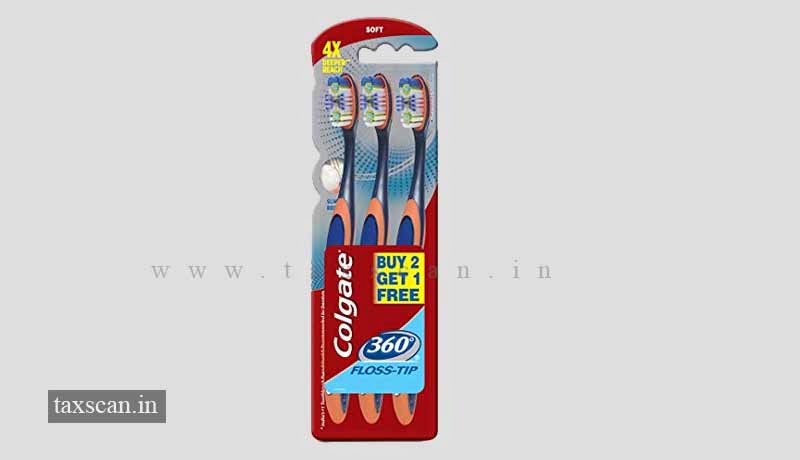 No excise duty can be levied on the free-distribution of toothbrushes in the combo pack under the Central Excise Act, 1944, said the Customs, Excise, Service Tax Appellate Tribunal (CESTAT).
The appellants are engaged in the manufacture of Tooth Brushes falling under chapter 96 of the First Schedule to Central Excise Tariff Act, 1985. The department noticed that they had cleared the toothbrushes in combo pack/bulk/naked condition to the manufacturer of Toothpaste for free distribution by inserting the brush in the toothbrushes pack. The department was of the opinion that the toothbrushes classified under Chapter sub-heading No. 9603 2100 of Central Excise Tariff Act, 1985 the value of the item must be included in the assessable value for the purpose of imposing excise duty.
The Tribunal noted that the toothbrushes manufactured and supplied by the appellant were cleared either in bulk form or combo pack or in the naked condition that means without any retail packing.
"Goods were supplied to toothpaste manufacturer who in turn used these toothbrushes for making a combo pack with toothpaste for free supply, therefore, the toothbrushes cleared by the appellant was neither sold as such in retail either by the appellant or the buyers i.e. M/s Colgate Palmolive (India) Limited, Oral care etc," the Tribunal said.
"The toothbrushes supplied by the appellant which is not for retail sale but for free supply by the toothpaste manufacturer will not be valued under Section 4A in the hands of the appellant. Accordingly, the value adopted by the appellant under Section 4 is correct and legal which does not need any interference," the Tribunal said.
To Read the full text of the Order CLICK HERE