Gambling in India is Shifting Online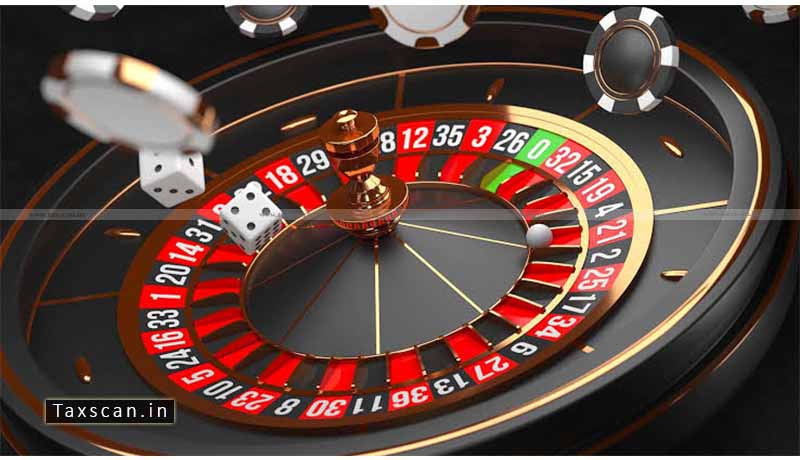 Physical gambling in India is not fully legal right now, but it's mentioned in all of its historic books. Set in almost 8000 years BC, the Indian Ramayana and Mahabharata have multiple mentions of gambling games played on boards with dice and other tools. The Mahabharata is actually said to have taken place due to Yudhishthira having lost his wife in a gambling/betting game to Duryodhana. Due to the current Covid-19 situation, more and more Indian gamblers are turning their attention to offshore online gambling sites.
Card games In Indian Culture
The Indian society does not frown upon nor endorse gambling. They are rather neutral to the activity. Poker is a rather popular game played in India. There are many Indians who play card games with calculated understanding and make a lot of money. Reputable and safe sites that accept Indian Rupeesnot only help you improve your game but also ensure smooth and easy payouts of winnings.
Aamir Khan, the famous Bollywood actor and producer, is known for his many films where he made his fortune making exceptional movies and played different roles. The actor displays a keen interest in playing poker by his own admission. Aamir is known to host Poker parties with stakes from Rs. 5 to Rs. 5 Lakhs. His home the Union park Bungalow sports 5 poker tables among other entertainment activities for visitors and dignitaries.
Teen Patti was one such Hindi movie made in 2010. Based on one of India's famous card games and starring the legendary Amitabh Bachchan, Ben Kingsley, Madhavan, Raima Sen, and Shraddha Kapoor, it was directed by Leena Yadav. The film tells the story of a Mathematics professor writing a thesis on probability and the team makes tons of money following his theories.
Most popular Indian card games
There are dozens of card games with numerous variations that are played by millions of Indians. But the big three are Andar Bahar, Teen Patti, and Poker.
Teen Patti
Teen Patti,meaning three cards in Hindi, is also known as Flush outside the subcontinent. 3Patti is played by the same rules as the British game 3 Card Brag. The standard 52 card pack is used to play this popular game. The Aces rang the highest and down to the lowest card 2. Teen patti is best played with 4-7 players each starting with 3 cards.
3Patti starts with setting the minimum stake called as 1 unit. Everyone places his stake in the center or pot which is won by only one player. The cards are dealt one to each player until all players have three cards each. The players place bets on who could have the best or highest 3 cards in the hand dealt to them. Players may see their cards or play blind without seeing their own cards.
Andar Bahar
The most popular game in Southern India is Andar Bahar. A game of chance with very little technical opportunity, it's played with a standard card pack. The dealer places a card face up and divides the pack into two piles. The idea is to bet on which pile will contain the face up card. The pile from which the winning card is pulled outis the winning pile. It is very popular in Karnataka and Tamil Nadu.
While we are talking pure chances, Kattiis even more dependent on your destiny than your calculations. Similar to Andar Bahar rules, Katti features the dealer in the center of a circle of gamblers. The dealer takes bets on which card will be pulled out of a standard deck. The players do not use tricks. They simply place bets, see what is pulled out, and lose or receive their winnings.
Poker
Some consider gambling taboo while others live by it. Poker was quite popular in India right since the Raj days and continued today in the high society bracket. It is quite a status symbol to this day. The development of digital platforms has provided the ability to play from home or any place at all. Gamers can play poker if they are not able to sleep from the comfort of their home.
Youngsters too are playing very commonly now because of the ease of payout and instant money when they win. Poker is played with a single deck of 52 cards. In any gamble a certain amount of luck is needed but here a lot of skill is required as well. They have to understand the value of the cards they hold in hand and make bets judging the opponent's hand.
Texas hold 'em poker and Pot Limit Omaha have platers share community cards or hole cards that are their own cards. These are placed in the centre of the table and are unique to any one player. Some games will require upfront bets while some winnings will grow as the game progresses. These are forced bets namely – antes and blinds. These bets are placed before the cards are dealt.
Legalityof Gambling in India
Indian laws are very strict regarding gambling and the taxes are very high (upto 30%) on the winnings. As a result of this, online casinos never were able to create any sort of foothold in the Indian market. However, the new governments have relaxed some regulations for online betting. This is a giant move forward that is now opening the door for Online Casino Gambling via smartphones.
Online casinos are forbidden inside India's borders and some states have implanted amendments to the Gambling Act, banning them outright. But in other states gambling at off-shore sites is not punishable by law. So, this serves as a loophole for many gamblers to play their favourite games and place bets on sporting events.
But, as mentioned earlier, even if you play at off-shore sites, then you are still liable to pay taxes on your winnings. It's the same as if you go to play in the land-based casinos in Las Vegas or Macau. If you win a substantial amount of money there, then you have to fill out tax forms and pay taxes on them. So, as long as you declare your winnings and pay your taxes, you will be fine.