GST Council reduces GST Rate on various Goods and Services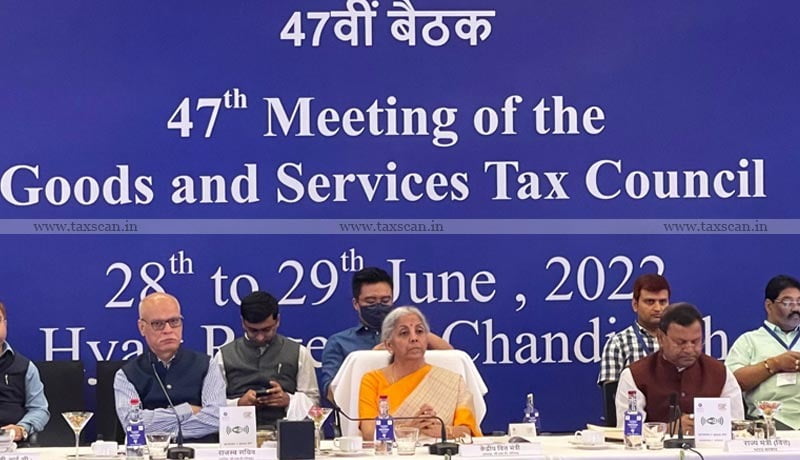 The GST Council's 47th meeting was held in Chandigarh on 28th and 29th June, 2022 under the chairmanship of the Union Finance & Corporate Affairs Minister Smt. Nirmala Sitharaman has reduced the GST Rate on Various Goods and Services.
B. Other GST rate changes recommended by the Council
S. No.
Description
From
To
Goods
1
Ostomy Appliances
12%
5%
2
Orthopedic appliance- Splints and other fracture appliances; artificial parts of the body; other appliances which are worn or carried, or implanted in the body, to compensate for a defect or disability; intraocular lens
12%
5%
3
Tetra Pak (Aseptic Packaging Paper)
12%
18%
4
Tar (whether from coal, coal gasification plants, producer Gas plants and Coke Oven Plants.
5%/18%
18%
5
IGST on import of Diethylcarbamazine (DEC) tablets supplied free of cost for National Filariasis Elimination Programme
5%
Nil
6
Cut and Polished diamonds
0.25%
1.5%
7
IGST on specified defence items imported by private entities/vendors, when end-user is the Defence forces.
Applicable rate
Nil
Services
1.
Transport of goods and passengers by ropeways.
18%
5% (with ITC of services)
2
Renting of truck/goods carriage where cost of fuel is included
18%
12%
Support our journalism by subscribing to Taxscan AdFree. Follow us on Telegram for quick updates.