GST Council to Meet on June 12 to Discuss Tax Exemptions on COVID-19 Essentials, Black Fungus Medicines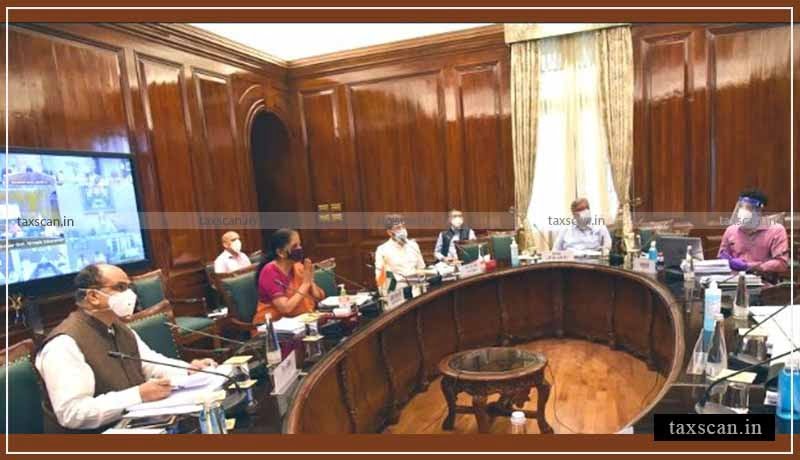 The Goods and Services Tax ( GST) Council chaired by the Union Minister Finance Minister Nirmala Sitharaman is likely to consider the taxation of COVID-19 relief essentials and Black Fungus Medicines in its next meeting scheduled for June 12.
Officials said the GST Council would be meeting on June 12, to discuss the GoM report as well as consider tax rate cuts for black fungus medicine.
The GST Council on May 28, left taxes on COVID-19 vaccines and medical supplies unchanged after the BJP and opposition-ruled states sparred over whether the tax cut benefits will reach the common man.
However, Goods and Services Tax (GST) was exempted on import of Amphotericin B — a medicine used for the treatment of black fungus.
Some state Finance Ministers in the GoM are understood to have pitched for a rate cut on COVID-19 essentials.
The GoM on GST concessions on COVID-19 relief items was mandated to examine whether a GST rate cut or exemption is required for medical-grade oxygen, pulse oximeters, hand sanitisers, oxygen therapy equipment like concentrators, ventilators, PPE kits, N-95 and surgical masks and temperature checking equipment.
The meeting is expected to deliberate the exemption and concession on Covid-related items, following the recommendation submitted by the Group of Ministers (GoM) on Tuesday.
The Centre will now procure 75 per cent of all the vaccines produced in the country and provide them to states for free. However, the private procurement of 25 per cent of vaccines would require a payment of 5 per cent GST. The issue of GST rate on vaccines will now be discussed in the upcoming meeting.
Currently, 5 percent GST is levied on domestically manufactured vaccines, while it is 12 percent for COVID drugs and oxygen concentrators.
The GoM includes Gujarat Deputy CM Nitinbhai Patel, Maharashtra Deputy CM Ajit Pawar, Goa Transport Minister Mauvin Godinho, Kerala Finance Minister KN Balagopal, Odisha Finance Minister Niranjan Pujari, Telangana Finance Minister T Harish Rao and UP Finance Minister Suresh Kumar Khanna.
Support our journalism by subscribing to Taxscan AdFree. We welcome your comments at info@taxscan.in