GST Evasion: Rajasthan High Court grants Bail to CA accused of creating Fictitious Firms, wrongfully availing ITC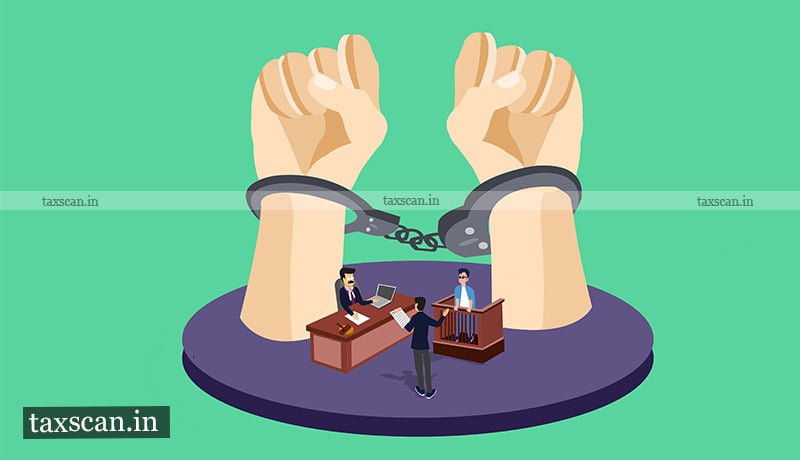 The Rajasthan High Court granted the bail to Chartered Accountant (CA) of creating 11 fictitious firms and wrongfully availing Input Tax Credit worth Rs. 146 Crores.
Mr. Charan Gupta, counsel for the petitioner, Bhagwan Sahay Gupta contended that petitioner is a Chartered Accountant who created the firms on the basis of documents provided by the co-accused. His statement was recorded by the Authorities but was retracted, later as he was subjected to beating, for which a complaint was made by the Department. As per the complaint filed by the Department petitioner instead of charging Rs.1500/- per GST return, charged around Rs.3,500/- per GST return. However, there is no allegation in the complaint that he has received any amount or any percentage with regard to the wrong input tax credit. It is also contended that with the complaint, a statement of Vishnu Garg is attached who has mentioned that petitioner has created the firms on the basis of documents provided by Vishnu Garg.
Mr. Gupt added that the petitioner is in custody from January 23, 2021. The maximum sentence provided for the offence with which the petitioner is charged is six months. It is contended that as per the charge-sheet, petitioner has only received Rs.75,000/- for filing GST returns and Rs.5,000/- per firm for the registration. Offence is triable by First Class Magistrate.
Mr. Siddharth Ranka, Counsel for the Union of India has opposed the bail application. It is contended that petitioner was instrumental in registration of 11 fake firms and these firms have availed input tax credit to the tune of Rs.146 crores. It is also contended that petitioner was aware as he was filing GST returns of non-existent firms.
The single judge bench of Justice Pankaj Bhandari noted that Chartered Accountant has remained in custody for a period of one year and five months and that petitioner is also having a child and also considering the contentions put forth by counsel for the petitioner, the court deemed it proper to allow the bail application.
The court while allowing the bail application directed that accused petitioner shall be released on bail provided he furnishes a personal bond in the sum of Rs.1,00,000/- together with two sureties in the sum of Rs.50,000/- each to the satisfaction of the trial court.
Subscribe Taxscan AdFree to view the Judgment
Support our journalism by subscribing to Taxscan AdFree. We welcome your comments at info@taxscan.in