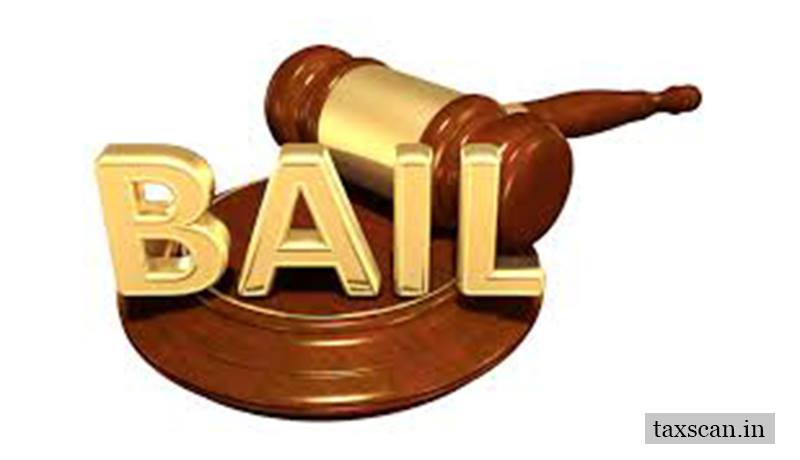 The Gujarat High Court has granted bail to a CA Student, who allegedly impersonated him as a Chartered Accountant and arrested in a GST scam.
The accused, alongwith one Hitendra Shah was arrested by the GST department alleging that they were involved in a scam by using bogus bills amounting to Rs. 106.40 crores issued till July, 2018. One of the accused, Mr. Prakashsinh, made a statement that only bogus bills have been issued in this entire case. No actual physical transfer of goods or transaction has been carried out. He has stated in the statement u/s 70 that this scam has been committed by Mr. Hitendra Shah and Madhav Shah.
Reportedly, the duo had also formed a company 'Shivay Enterprise' with on Tushar Makwana as a proprietor. He was running a school van, but the company is found to have conducted transactions worth Rs 173.58 crore involving tax evasion of Rs 21.12 crore. Makwana confessed that he was paid Rs 8,000 per month by the duo to do signatures on blank cheques.
According to reports, inspite of being a student, Madhav Shah impersonated as a Chartered Accountant and was trying to misguide the authorities.
The counsel appeared for the accused contended that the applicant is a young person pursuing studies in Chartered Accountancy and was employed under the co-accused Hitendra Shah. It was further stated that the applicant was acting under the instruction of the said Hitendra Shah and has not derived any financial gain.
Considering the facts and circumstances of the case and considering the nature of the allegations made against the applicant in the First Information Report, without discussing the evidence in detail, prima facie, the Court made an opinion that this is a fit case to exercise the discretion and enlarge the applicant on regular bail.
Justice A.Y. Kogje, accordingly, granted bail on executing a personal bond of Rs.10,000/- with one surety of the like amount to the satisfaction of the trial Court.
The Court also laid down the following conditions to grant bail. Ie., (a) not take undue advantage of liberty or misuse liberty; (b) not act in a manner injurious to the interest of the prosecution; (c) surrender passport, if any, to the lower Court within a week; (d) not leave the State of Gujarat without prior permission of the Sessions Judge concerned; (e) mark presence before the concerned Police Station once of every English calendar month for a period of six months between 11.00 a.m. and 2.00 p.m.; (f) furnish the present address of his residence to the Investigating Officer and also to the Court at the time of execution of the bond and shall not change the residence without prior permission of this Court.
To Read the full text of the Order CLICK HERE