GST: Squad Officer can't detain Goods for Bonafide Misclassification, says Madras HC [Read Judgment]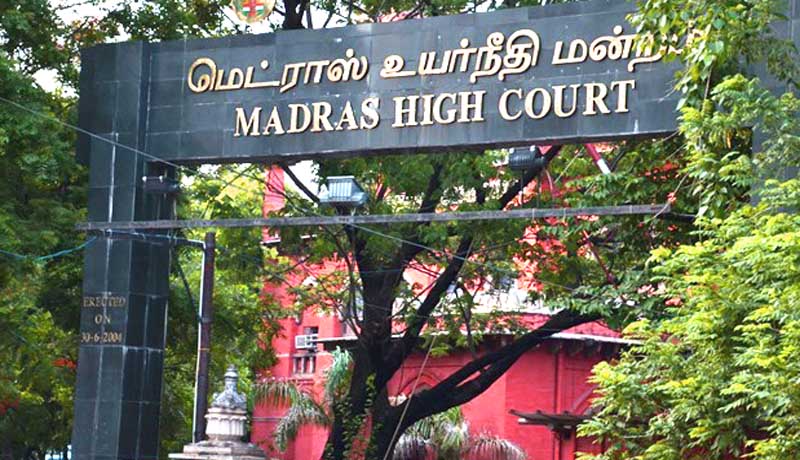 The Madras High Court has held that the Squad Officer cannot detain the goods and impose the penalty for a bonafide misclassification under the Goods and Services Tax ( GST ) regime.
Justice G R Swamynathan, while disposing a writ petition filed by M/s Jeyyam Global Foods Pvt Ltd, relied on the recent Kerala High Court decision in N.V.K.Mohammed Sulthan Rawther and Sons and Willson Vs. Union of India wherein the Court held that in such cases at best the inspecting authority can alert the assessing authority to initiate the proceedings for assessment of any alleged sale, at which the petitioner will have all his opportunities to put forward his pleas on law and on fact.
The petitioner, a manufacturer of dried chickpeas, gram flour, pulses, and grams, transported the dried chickpeas from Salem to Dindigul. Since the product is exempted, the petitioner had not filed any E-Way bill. The consignment was intercepted by the Squad Officers who detained the vehicle by holding that what was transported by the petitioner comes under the classification (fried or roasted grams) falling under Chapter 2106 of BBN. Accordingly, he levied the tax with an equal penalty.
Aggrieved by the order, the petitioner approached the High Court contending that it is only the jurisdictional assessing officer, who could have ruled on the classification and that the Squad Officer has no power to do the same.
The High Court observed that there cannot be any doubt that Assessing Officer is the notified Proper Officer in this case.
Citing the decision of the Kerala High Court, the Court observed that the process of detention of the goods cannot be resorted to when the dispute is bona fide, especially, concerning the exigibility of tax and, more particularly, the rate of tax.
"I am in full agreement with the aforesaid enunciation of law laid down by the Hon'ble Kerala High Court. Here, a bonafide dispute with regard to the classification has arisen between the transporter of goods and the squad officer. I am of the view that the squad officer can intercept the goods, detain them for the on the purpose of preparing the relevant papers for effective transmission to the jurisdictional assessing officer. It is not open to the squad officer to detain the goods beyond a reasonable period. The process can at best take a few hours. Of course, the person who is in charge of transportation will have to necessarily cooperate' with the squad officer for preparing the relevant papers. I hold that the final call will have to be taken only by the jurisdictional assessing officer," the Court said.
Advocate S Jaikumar, M/s Swamy Associates, appeared for the petitioners.
Subscribe Taxscan AdFree to view the Judgment